Do you want to improve the aesthetic of your home with a decorative window treatment without breaking the bank? Balinese faux wood blinds offer an affordable, stylish solution that is simple to install.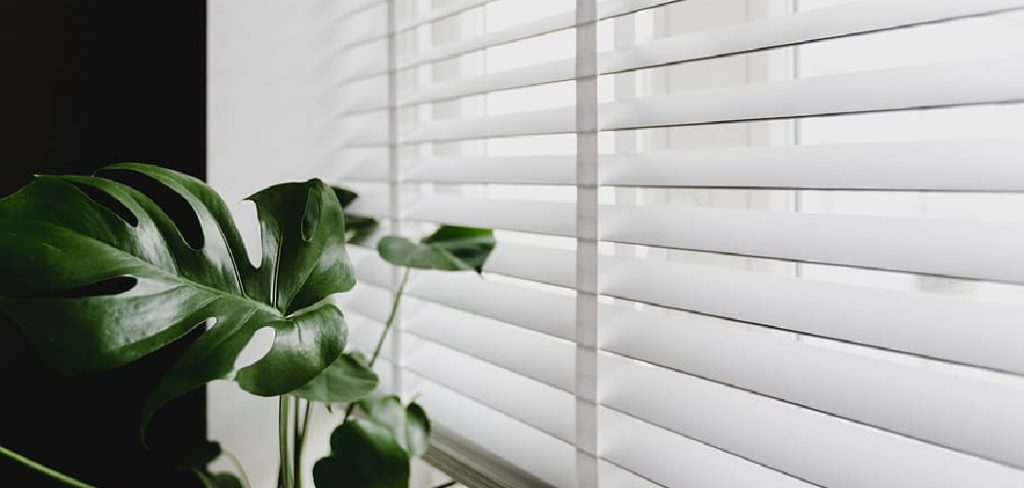 Whether you are just starting out on DIY projects or are a seasoned pro at home renovations, this article will provide step-by-step instructions on how to install bali faux wood blinds so that anyone can learn how to properly install their own Bali faux wood blinds!
Installing Bali faux wood blinds is a great solution! With their unique blend of durability, style, and affordability, faux wood blinds are the perfect choice for anyone who wants to make a lasting impression on their space without breaking the bank. By taking just a few simple steps you can add character and beauty to any room with these beautiful blinds – this guide will show you exactly how it's done!
Why May You Want to Install Bali Faux Wood Blinds?
1 . To Block the Sun
Bali Faux Wood Blinds are a great option if you want to block out the sun while allowing some natural light into your home. The faux wood material is strong and durable, so it won't warp or crack like real wood does when exposed to direct sunlight. Additionally, their slats are thicker than those of other window treatments, meaning they will be more effective at blocking out light and heat.
2 . To Increase Privacy
Another great reason to install Bali Faux Wood Blinds is for increased privacy in your home. The thick slats are able to block out the view from outside, making it difficult for nosey neighbors or passers-by to peek in. Additionally, when you close the blinds, they can act as an additional layer of security against would-be intruders.
3 . To Add a Touch of Style
Even if you're not concerned about blocking out light or increasing privacy, Bali Faux Wood Blinds are still a great choice for dressing up your windows. They come in a wide range of colors and styles, so you can easily find a look that matches your home's decor. From sleek and modern to classic and elegant, the possibilities are endless with Bali Faux Wood Blinds.
Now that you know why you would want to install these blinds in your home, let's take a look at how to do it!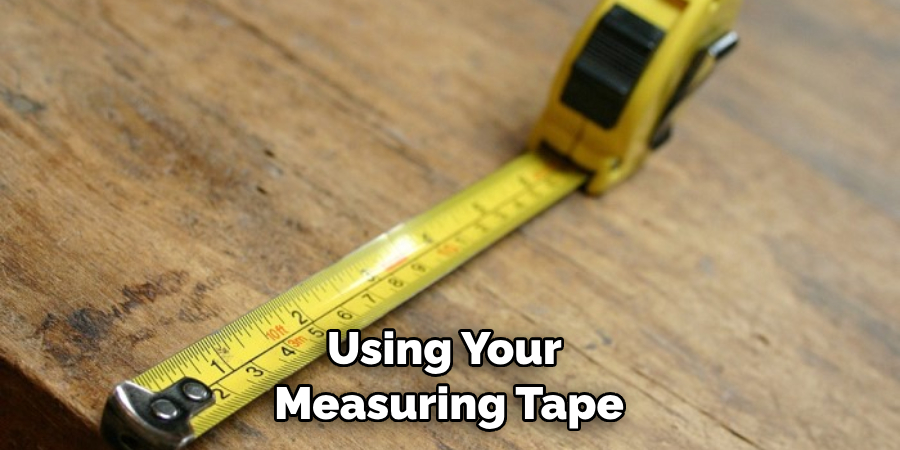 How to Install Bali Faux Wood Blinds in 7 Easy Steps
Step 1: Gather All The Tools
The very first step is to gather all the materials and tools needed for the installation. You will need a drill, a level, some wood screws or drywall anchors if you are mounting into a wall-board, measuring tape, pencil and a screwdriver.
Step 2: Measure The Window
Using your measuring tape, measure the width of your window. Make sure that you measure from the top of the window to the bottom. You can then use these measurements to determine what size Bali Faux Wood Blinds you need.
Step 3: Mark The Position
With your pencil and level, mark out the position on the wall or window frame where you want to install your blinds. Make sure that it is level with each side of the window.
Step 4: Pre-Drill Holes
Using your drill, pre-drill any holes that are necessary for mounting the blinds into your wall or window frame. Make sure to use a drill bit that is slightly smaller than the screws you will be using. This will ensure that the screws fit securely in place.
Step 5: Attach Blinds to Brackets
Attach the brackets that came with your Bali Faux Wood Blinds onto the blinds themselves, making sure it is securely fastened. Then fit the blinds into the pre-drilled holes and use a screwdriver to secure them in place.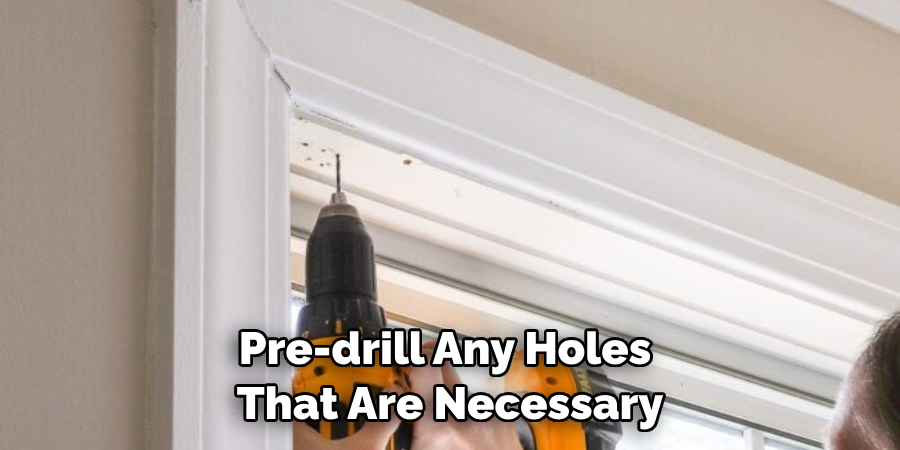 Step 6: Install Valance
Install the valance at the top of the window. This will help to give your blinds a finished look. Make sure you attach it securely with the screws provided.
Step 7: Double Check
Finally, check your work by making sure that all the screws are tightened and secure. You should also make sure that your blinds are level with each side of the window and that the valance is properly secured at the top.
Now you have successfully installed your Bali Faux Wood Blinds! With proper care and maintenance, they will look great for years to come. Enjoy your new and improved window view!
It's a good idea to dust and wipe down your blinds periodically in order to keep them looking their best. This will also help prevent dirt and dust from accumulating on the surface of the slats.
Some Extra Tips to Install Bali Faux Wood Blinds
1 . Check for Damaged Parts and Packaging
Before you begin the installation, make sure to check that all the parts are included in your package and that none of them are damaged. If there are any missing or broken pieces, contact Bali customer service before proceeding with the installation.
2 . Measure Twice Before Cutting
To ensure a perfect fit, measure twice and cut once. Measure the width of the window frame at least twice to make sure that you don't cut too much or too little off the blinds.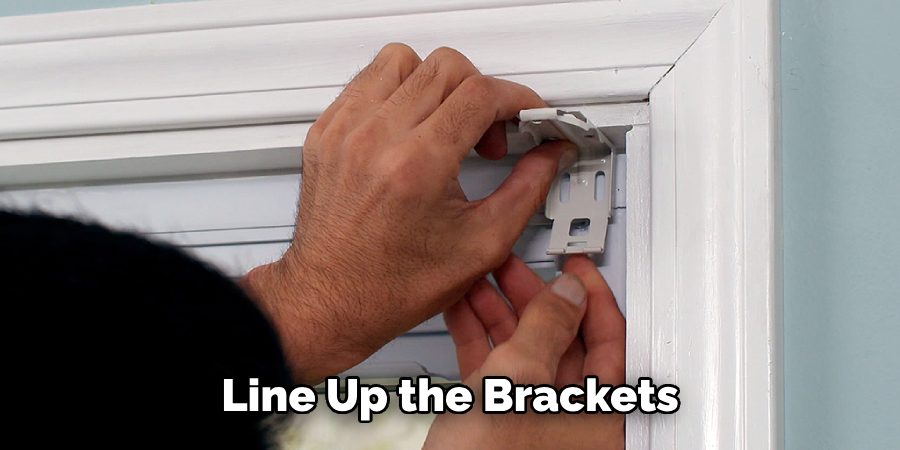 3 . Line Up the Brackets
When installing your Bali faux wood blinds, line up the brackets evenly on each side of the window or door. This will ensure that your blinds are hung evenly.
4 . Pre-Drill Pilot Holes
Before screwing in the brackets, make sure to pre-drill pilot holes in the wall or door frame for mounting. This will help prevent the wood from splitting and ensure that your Bali faux wood blinds remain securely mounted.
5 . Check for Proper Leveling
Once the blinds are installed, check that they're properly leveled. Make any necessary adjustments before you secure the screws in place. This will ensure that your Bali faux wood blinds hang evenly and look great!
6 . Keep Extra Parts Handy
Whenever possible, keep any extra parts that come with your Bali faux wood blinds, such as screws and brackets. This will make it easier to move the blinds temporarily for cleaning or to replace them in case of damage.
7 . Clean Regularly
To keep your Bali faux wood blinds looking like new, clean them regularly with a soft cloth or vacuum cleaner. This will help prevent dust buildup and ensure that your faux wood blinds remain in top condition for many years to come.
8 . Contact Customer Service for Assistance
If you have any questions about how to install Bali faux wood blinds properly, contact their customer service team who will be more than happy to provide assistance. They can help you with any installation issues or answer questions about the blinds.
9 . Consider Professional Installation
If you're unsure of your ability to properly install Bali faux wood blinds, consider hiring a professional installer. This will ensure that the job is done right and that your blinds are securely mounted and look great for years to come.
10 . Enjoy Your Beautiful Blinds!
Once you've finished installing your Bali faux wood blinds, sit back and enjoy the view! You can be proud of your accomplishment and appreciate the beauty of your new window treatments for many years to come.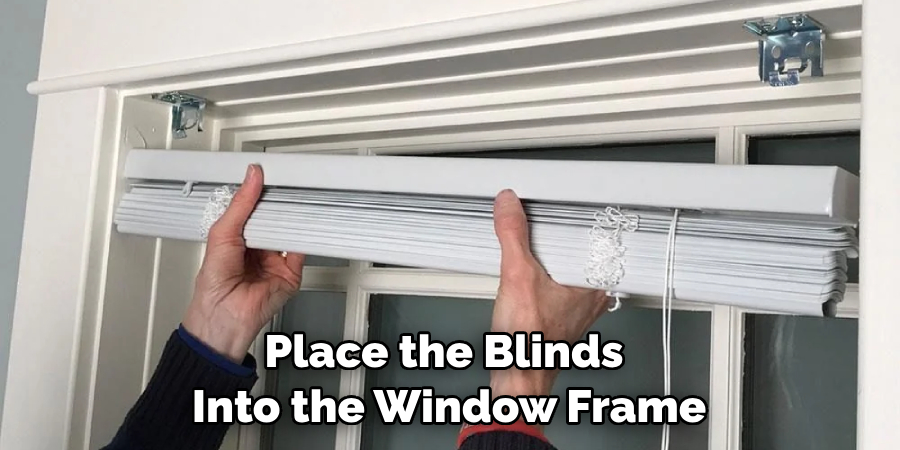 Frequently Asked Questions
What Precautions Should I Take When Installing Bali Faux Wood Blinds?
When installing Bali Faux Wood Blinds, it is important to take a few key precautions. In order to ensure that the blinds fit and function properly, be sure to measure your window or door opening correctly and choose the right size of blind for installation.
Additionally, make sure that you have the correct tools and materials for installation, such as a drill, screws, saws, and levelers. Lastly, it is essential to read through all of the instructions and safety warnings before installing your blinds.
How Do I Install Bali Faux Wood Blinds?
Once you have taken the necessary precautions outlined above, you are ready to begin the installation process. To start, locate the mounting brackets and attach them to either side of your window opening using screws and a drill. Next, place the blinds into the window frame and secure them with additional screws. For maximum safety, use a leveler to make sure that all of the brackets are leveled correctly.
Conclusion
Installing Bali faux wood blinds is a relatively simple process that can make a huge impact on the aesthetic of any room. From providing necessary privacy and light control for specific spaces to creating cozy ambiences, Bali faux wood blinds are a great choice for transforming any decor. With its endless customizable options, you will be sure to find something that works best with your space, making the installation process even easier!
Now you know how to install bali faux wood blinds! Not only do Bali faux wood blinds provide convenience and style, but because of their durability, they can withstand wear and tear over time. Ultimately, when it comes to installing Bali faux wood blinds in your home or office one thing is certain – you'll be doing yourself or your customers a tremendous service!