Are you looking to give your Trex Decking a fresh look? Painting your Trex Decking is an easy way to spruce up the look of your outdoor space, and it can be done in just a few simple steps.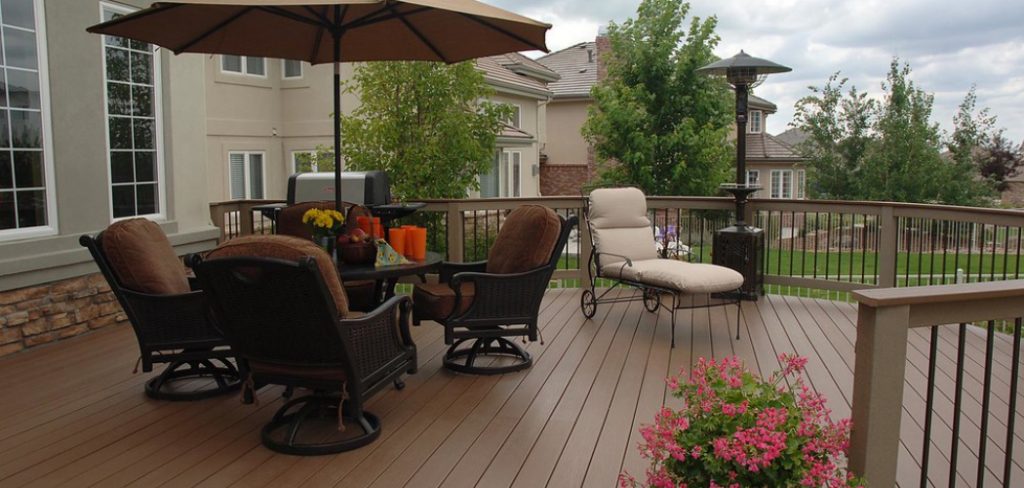 Painting Trex decking can be an easy and rewarding venture for a homeowner or home improvement enthusiast. The rich look of painted wood can add flair to any outdoor space, creating the perfect backdrop for a summer barbeque or gathering.
Whether you want to spruce up your existing Trex deck or transform an old one into something new, painting it is a great way to give it life and character. With just a few basic supplies and some preparation tips on hand, even novice DIYers can create amazing results with relatively little effort! Read on to learn more abouthow to paint trex decking.
What Will You Need?
Before you start painting your Trex deck, you'll need to make sure that you have all the necessary supplies. You'll need the followings:
A pressure washer
Sponges or rags
Paint primer
Exterior paint of your choice
Paint roller and extension pole
Painter's tape
Drop cloths to protect the surrounding area from spills
Safety goggles and a dust mask for protection against flying debris
Once you've gathered your supplies, it's time to start!
10 Easy Steps on How to Paint Trex Decking
Step 1. Preparing the Trex Deck for Painting:
The first step is to prepare your Trex deck for painting. This includes cleaning the surface with a pressure washer and allowing it to dry completely before starting any painting. When using a pressure washer, be sure to use caution and keep the nozzle at least 12 inches away from the surface.
Step 2. Sanding: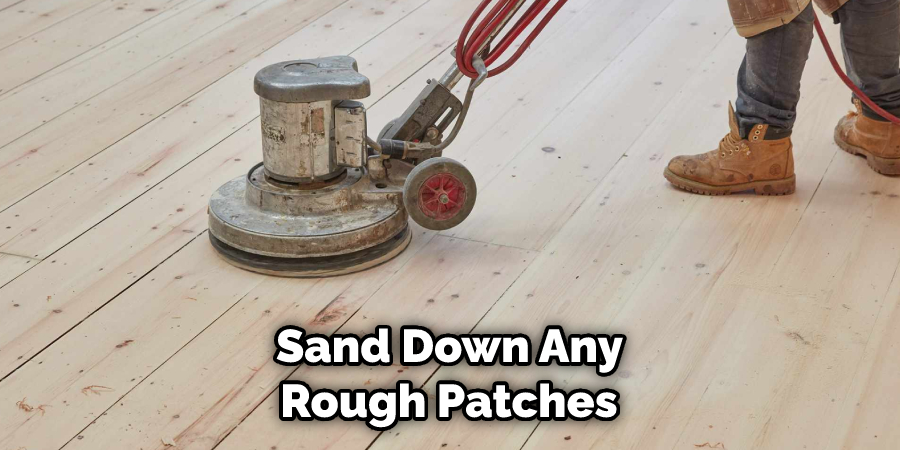 Once the deck is dry, it's time to sand down any rough patches or imperfections in the surface of your Trex decking. This will help to ensure that your paint job looks smooth even when it's finished. Use medium-grit sandpaper for this task, and make sure to wear safety goggles and a dust mask while you work!
Step 3. Primer:
After sanding is complete, you'll want to apply a primer coat on top of your Trex deck. The primer helps protect the wood against moisture damage and ensures that the paint adheres to the surface properly. Additionally, it will help the paint look better when you're finished.
Step 4. Painting:
Now it's time for the fun part – painting! Start by using painter's tape to create a clean line between your Trex decking and any surrounding surfaces such as siding, trim, or posts. Then, use a roller and extension pole to apply a thin layer of exterior paint on top of the primer. Allow at least 24 hours for the paint to dry before continuing with any additional coats of paint.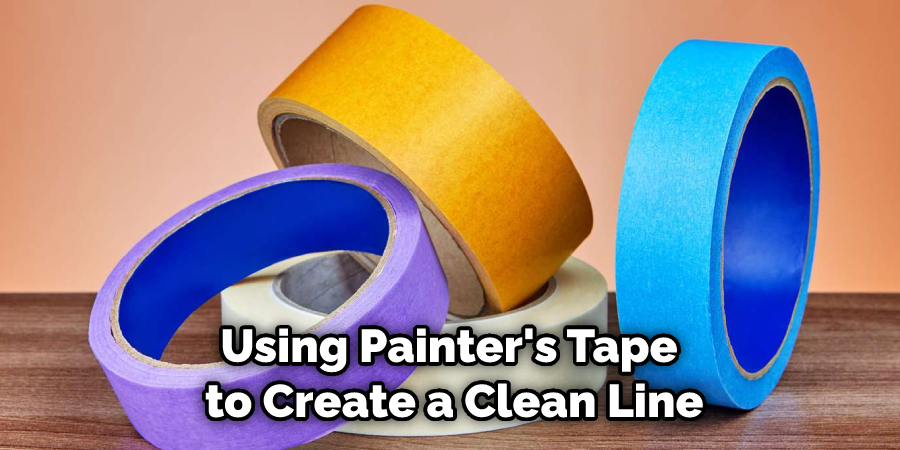 Step 5. Additional Coats:
Once your first coat is dry, you can add additional coats until you achieve the desired color and saturation level that you're looking for. Be sure to allow each coat plenty of time to dry before moving on to the next. If you need to, use medium-grit sandpaper between coats to ensure the surface is smooth and even.
Step 6. Clean Up:
When your paint job is finished, it's time to clean up! Remove any painter's tape, drop cloths, and other supplies that you used while painting your Trex decking. Then, use a damp rag or sponge to wipe down the surfaces of your deck, so they look like new again.
Step 7. Try a Sealer:
Consider applying a sealer on top of your Trex decking for extra protection and shine. This will help protect the paint from fading due to UV exposure and give it a beautiful glossy finish. Keep in mind that sealers can take several days to dry and cure completely, so be sure to plan accordingly!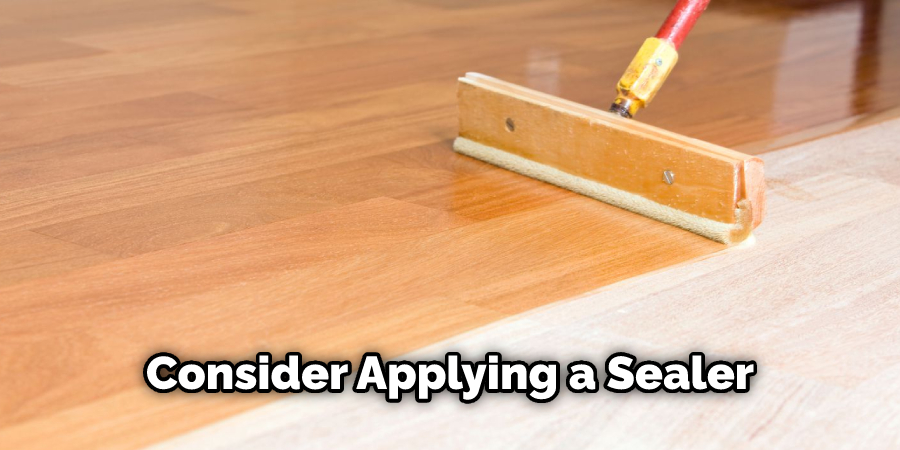 Step 8. Check for Damage:
Now that you've finished your painting project take a few minutes to check the surfaces of your Trex decking for any damage. Look for cracking, splitting, or other signs of wear and tear that may have occurred during the painting process. If you do find any damage, make sure to address it promptly before moving on!
Step 9. Maintain Your Trex Decking:
To ensure that your freshly painted Trex decking looks its best for years to come, it's important to perform regular maintenance and upkeep tasks such as sealing and staining every couple of years. This will help keep your deck looking fresh and vibrant while also protecting it from moisture damage due to changes in weather or environment. Moreover, be sure to clean off any debris or dirt that accumulates on the surface of your Trex decking, so it stays looking like new!
Step 10. Enjoy Your Trex Decking:
Now that you've finished painting your Trex decking, it's time to sit back and enjoy the fruits of your labor! You can relax on your newly painted and protected Trex deck, knowing that you did a great job and will remain pristine for years to come. Congratulations! You're officially a pro at how to paint trex decking.
By following these steps, you can transform your tired-looking Trex deck into a beautiful and vibrant outdoor oasis. With just a few simple steps, you can create a stunning outdoor space that you'll be proud to show off to your friends and family.
5 Additional Tips and Tricks
Start by giving the deck a good cleaning. Use a mild soap and water solution, then rinse with clean water to remove any residue.
Use an oil-based primer specifically designed for composite decking. This will help the paint adhere better and stay on longer.
Use high-quality exterior latex paint in your desired color when painting. Make sure to apply two coats, allowing each coat to dry completely before applying the next one.
For added protection against weather and wear, consider using a sealer or protectant over the paint once it dries.
To prolong the life of your newly painted deck, make sure to clean it regularly with mild soap and water and inspect for any signs of damage or fading so you can address them as soon as possible!
Following these steps should have your Trex decking looking great for a long time to come.
5 Things You Should Avoid
Avoid using regular paints, as they won't be able to hold up against the outdoor elements. You should use a deck-specific paint or stain for best results.
Don't apply the paint when it is too hot outside; this can cause cracking and peeling over time. Wait until the temperature has dropped before you begin painting.
Don't forget to clean the deck before you apply the paint or stain; otherwise, dirt and debris can get trapped and cause discoloration.
Never paint directly over an existing coat of paint or stain; always use a primer first in order to ensure that your new coat will properly adhere to the surface.
Don't skimp on how much paint or stain you buy; make sure there are enough for two full coats so that your finished product looks great!
By following these tips, you can be sure that your trex decking will look amazing by the time it is done! Painting trex decking can seem like a daunting task, but with the right materials and a bit of patience, you'll be able to bring out the best in your deck.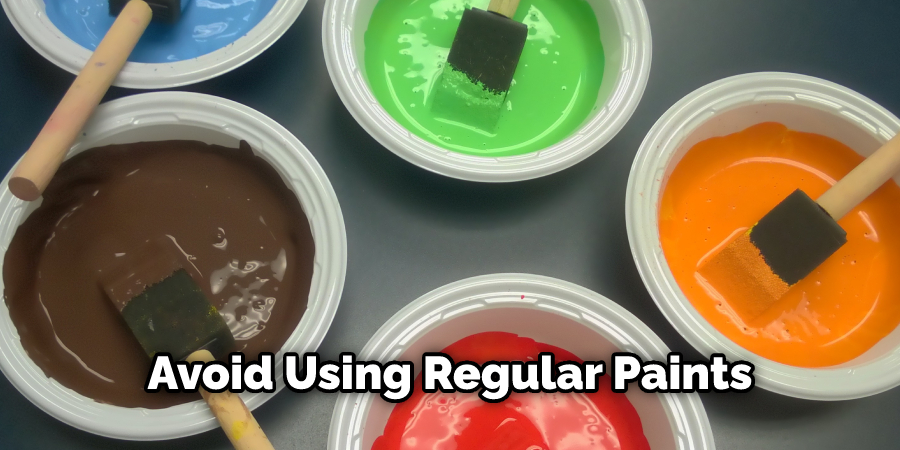 Can You Spray Paint Trex?
Yes, you can spray paint Trex. However, the same rules apply; you should use a deck-specific paint or stain and make sure that it is applied at the right temperature. You may even want to do a few test sprays on some scrap pieces of wood before spraying your entire deck. That way, you can ensure that there are no unexpected problems before you get started.
By following these tips, you can be sure that your trex decking will look beautiful and last for years to come. Whether you paint it by hand or use a sprayer, just ensure you take all the necessary precautions.
Conclusion
Painting your TREX decking is a great way to give your outdoor living space an entirely new look. It's simple, fast and straightforward, requiring only dedicated cleanup and prep work to ensure that your project lasts for years to come. Contact a professional painter for more detailed instructions and help to complete this project successfully.
When it comes to painting, there is no substitute for their experience and expertise. With a few tips from an experienced painter, you can complete the project yourself with minimal fuss or headache. With the right preparation, materials, and skills, you can have a beautifully painted trex deck that will last for many years.
Hopefully, the article on how to paint trex decking has been helpful and informative. Remember, with the right preparation and materials, you can be sure that your deck will look beautiful for years to come! Good luck!
You Can Check It Out to Remove Paint From Wood Deck With Pressure Washer