Are you an artist looking for a creative way to display your artwork? Have you been searching for an effective method for preserving the fine details of your precious paintings and sketches? If so, cradled wood panels may be just the answer! This simple DIY project is surprisingly easy once you know how, and it makes crafting beautiful presentations from your artwork a breeze.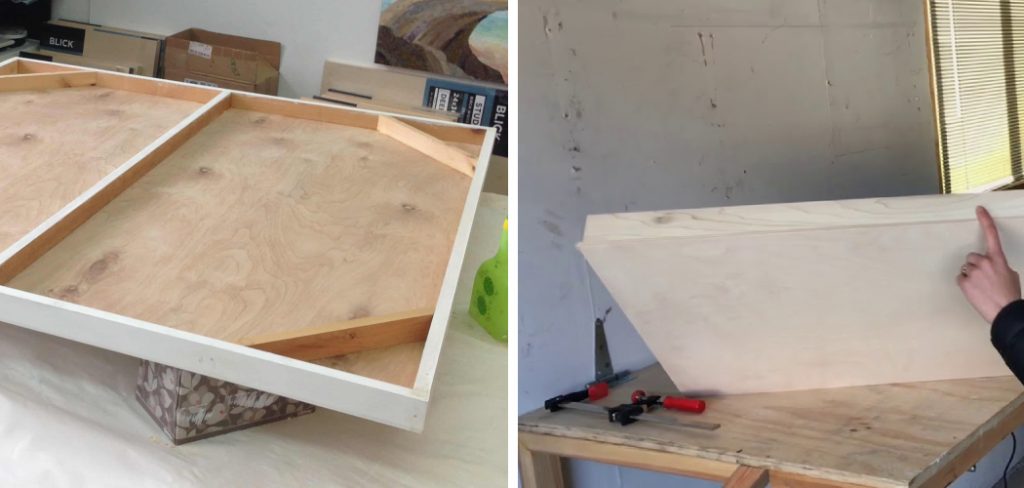 In this blog post, we will walk through step-by-step instructions on how to make cradled wood panels — perfect for displaying or framing all types of artwork. Let's get started!
Things and Materials You Will Need to Make Cradled Wood Pane
Plywood, MDF (medium-density fiberboard), or other quality board material
Wood glue
Sandpaper
Clamps
Saw (circular saw, miter saw, etc.)
Framing squares or a straightedge
Drill with drill bits suitable for wood
Paint or other finish (optional)
Step-by-step Guidelines on How to Make Cradled Wood Panels
Step 1: Measure and Cut the Plywood
The first step is to measure your plywood or MDF board, then cut it down to size. You can use a circular saw, miter saw, or jigsaw for this task. Be sure to use safety goggles and gloves when cutting wood, And ensure that the cuts are as straight and accurate as possible.
Step 2: Prepare the Frame
Once you have cut your plywood to size, it's time to prepare the frame for the cradled wood panel. Measure and mark where the edges of the frame will be on the plywood, then use a framing square or straightedge to draw a line down the center. This will be your guide for cutting the frame pieces.
Step 3: Cut and Assemble the Frame
Using a saw, cut the four frame pieces according to your lines. Once you have all four frame pieces, glue them together with wood glue and clamp them until dry (usually takes about an hour). Be aware while cutting and assembling the frame, as accuracy is essential for this project.
Step 4: Attach the Frame to the Plywood
Before attaching the frame to the plywood, use sandpaper to smooth any rough edges. This will help ensure that your cradled wood panel looks neat and professional. Once this is done, apply a thin layer of wood glue on each side of the frame and attach it to the plywood. Clamp the parts together until dry.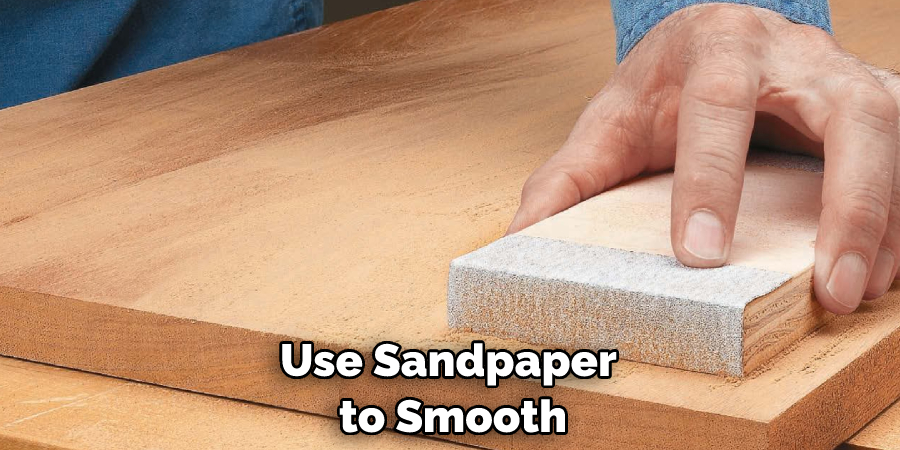 Step 5: Drill Holes in the Frame
To give your cradled wood panel extra strength, you will need to add a few holes in each corner of the frame. Use a drill bit suitable for drilling through wood, and make sure that the holes are evenly spaced. During drilling, be sure to wear safety glasses and other safety gear. Drill carefully so that the holes are only deep enough to reach the plywood.
Step 6: Add a Finish (Optional)
You can add a finish to your cradled wood panel for an extra touch of elegance and protection. You could use paint or another type of finish like varnish, wax, or lacquer. Just be sure to wait until the frame is completely dry before adding any additional paint or other finishes.
And there you have it! Now you know how to make cradled wood panels. This is a great way to display your artwork, and the possibilities are endless when it comes to customization. With this knowledge, you can now create stunning presentations for all of your favorite artworks in no time. Happy crafting!
Tips and Tricks to Make Cradled Wood Panels
1. When cutting pieces of wood for the frame, be sure to measure twice and cut once. A mistake here can ruin an entire project, so don't rush it!
2. Always work in a clean environment and make sure all tools are sharp and ready for use. Dull blades will cause splintering and jagged edges.
3. Ensure all wood pieces are sanded and smooth before assembling the frame. Any rough spots will be noticeable in the final product.
4. A strong adhesive ensures the panel is securely held together. Clamps can also be used during assembly to help with alignment.
5. When applying the gesso to the wood, use thin coats so that it can dry quickly. Too thick of a coat will cause the paint to crack or chip off easily.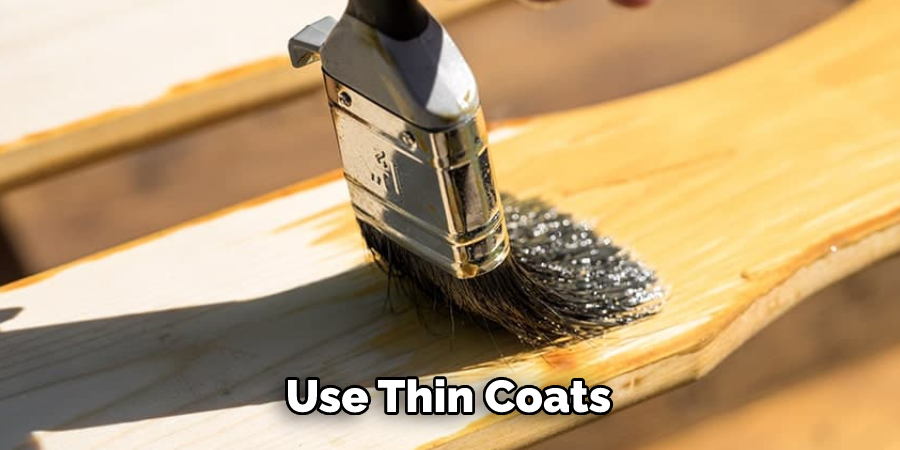 6. When adding texture to the panel, use an acrylic medium and a brush with stiff bristles. This will help create more consistent patterns and textures in your work.
7. Once the panel is complete, it's important to give it a few coats of protective sealant to help protect it from dirt and dust. This will also ensure that your work lasts for years to come!
8. Have fun with your cradled wood panels! Mixing and matching colors and textures can create beautiful, one-of-a-kind works of art. Enjoy your work, and be proud of your finished product!
These tips and tricks are sure to help you create beautiful cradled wood panels in no time! You'll be making stunning artwork with practice and patience in no time. So grab your tools, get creative, and start crafting!
Have fun creating beautiful works of art with your cradled wood panels!
Things Need to Consider While Making Cradled Wood Panels
1. Choose Your Wood:
Start by selecting the type of wood you'll use for your panel. Popular choices include birch plywood, basswood, and pine. Consider thickness, grain, and weight when making your choice. You may need to adjust the cradle size according to the thickness of your chosen wood piece.
2. Cut the Wood Piece:
Once you have chosen your wood, cut it to the size that you need for your cradled panel. Make sure you take proper safety precautions while doing this, including wearing protective gloves and safety glasses.
3. Assemble the Cradle:
Now assemble the cradle frame using wood that is the same thickness as your panel. It's important to ensure all pieces fit together tightly so the frame will be secure and won't shift when you place the wood into it. Pre-drill holes for screws if necessary.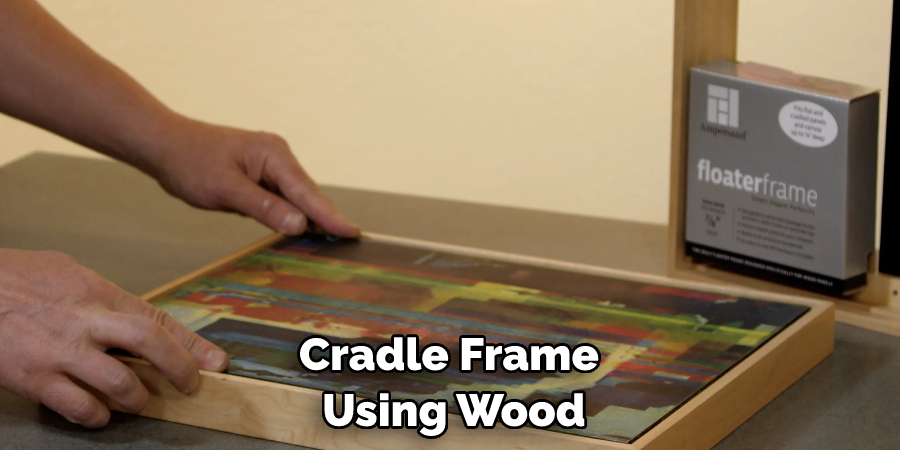 4. Glue and Attach:
Glass the cradle with an adhesive such as wood glue, then attach the pieces together with screws. Ensure you check for squareness in all corners to ensure an even fit and a secure frame.
5. Place Panel:
When the glue is dry, place your panel securely into the cradle. If necessary, use additional clamps or weights to hold it in place. While you will place your panel before you finish the edges, it's still important to make sure it fits snugly so it won't move when you are finishing the edges.
6. Sand and Finish:
Once the panel is securely placed, sand down any rough edges to create a smooth finish; if desired, you can then apply an additional sealant or stain for further protection. Your cradled wood panel is ready to be used in any project you choose. Enjoy!
Considering these considerations, you can easily create beautiful, durable, cradled wood panels. Whether you're an experienced woodworker or a beginner, building cradled panels is relatively simple and will add a unique look to your projects.
Frequently Asked Questions
What Type of Paint Will Be Better for Cradled Wood Panels?
Oil-based paints are better for cradled wood panels than water-based paints. Oil-based paints provide a more durable and long-lasting finish and are easier to clean up with mineral spirits or turpentine. If using an oil-based paint, be sure to use high-quality brushes and properly prep the surface of the panel with sandpaper to ensure a smooth finish.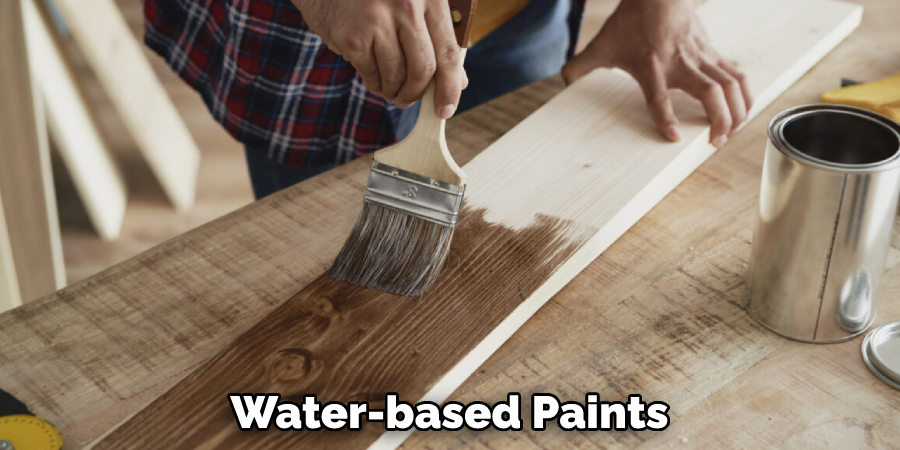 How Can I Best Prepare My Cradled Wood Panel For Painting?
In order to achieve the best results when painting your cradled wood panel, it is essential that you properly prepare it first. Start by sanding down any rough patches or imperfections in the wood with fine-grit sandpaper. This will help make sure your paint job is smooth and even. Wiping the panel down with a damp rag before you begin painting is important, as this helps remove any dust or dirt that may interfere with adhesion.
Are There Any Special Considerations When Working With Cradled Wood Panels?
When working with cradled wood panels, it is important to keep in mind that they are very delicate. Be sure to work carefully and slowly when sanding or painting the panel, as any too-rough handling can cause damage.
It is also a good idea to use caution when transporting the panel from one place to another, as the edges of the wood can be quite sharp. Finally, because of their delicate nature, it is important to keep cradled wood panels away from high heat or direct sunlight, as these can cause warping and other damage to the panel.
What Are Some Tips For Finishing My Cradled Wood Panel?
When finishing your cradled wood panel, be sure to take the time to seal it properly. A wood sealer will help protect the panel from water and dust and increase its lifespan significantly.
Additionally, if you are using oil-based paint, it is important to apply multiple coats of a topcoat in order to ensure an even finish and maximum protection. Finally, once the panel is fully finished, regularly check it for any cracks or damage and address these promptly to keep your panel looking its best.
Are There Different Ways to Hang My Cradled Wood Panel?
Cradled wood panels can be hung in a variety of different ways. Depending on the size and weight of your panel, you may choose to use nails, screws, or picture hangers to hang it securely on the wall. For heavier panels, consider using specialized hardware or brackets for added stability. When in doubt, it is best to consult a professional for advice on the best way to hang your cradled wood panel.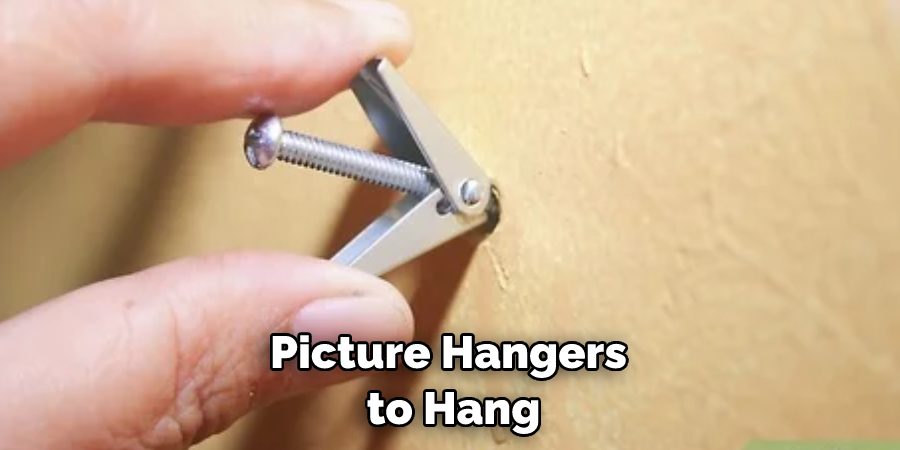 Conclusion
Now that you have all the necessary information about how to make cradled wood panels, you are ready to start your project. You can create beautiful wall art with intricate details with patience and practice. Making your own panels also gives you a sense of accomplishment as you get to see your creativity come alive. While the task may seem overwhelming initially, remember it is only difficult the first time.
Once the basic steps become more familiar, making these cradled wood panels will be easier and faster in no time. With these tips and tricks, coupled with your newfound knowledge of how to construct a cradled panel frame, you can now confidently move on to create some amazing pieces of art!