Barn doors are not just meant for the farm, they are now a popular decor trend for modern interior spaces. Barn doors add an instant charm, rustic look and feel to any room and more character as they can stand out in areas like closets, pantries, or even just a plain entryway.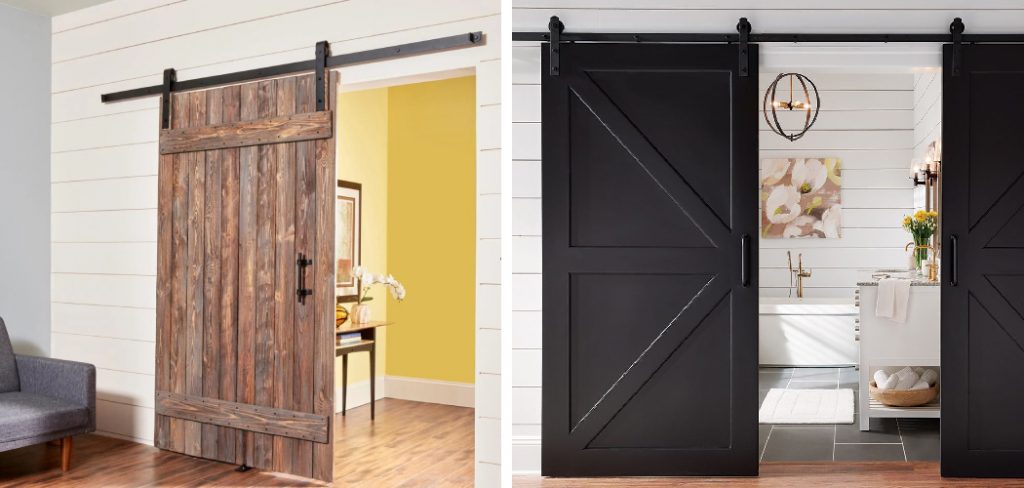 Unfortunately, as beautiful as barn doors are, the real ones may not be practical, especially when you have a small space or a tight budget. But don't worry, in this blog post, we are going to show you how to make a door look like a barn door, turning your plain door into a statement piece without breaking the bank.
Can You Make a Door Look Like a Barn Door?
If you're looking to add a rustic touch to your home, there's nothing quite like barn doors to help you achieve that look. Thankfully, you don't need a barn to incorporate this trendy design into your decor. With a little bit of creativity, you can transform a plain old interior door into a stunning barn door-style statement piece.
Whether you opt for a classic white finish or a rich, natural wood tone, a barn door can make any room feel instantly cozy and welcoming. So why not give your home a touch of country charm with a DIY barn door makeover?
Why Should You Make a Door Look Like a Barn Door?
Whether you're renovating your home or just looking to add some country charm, turning your ordinary door into a barn door can make a big impact. Not only does it give your space a rustic touch, but it also adds a unique and stylish element that sets your home apart from others. Plus, a barn door can save space – it doesn't swing open so that it won't take up valuable real estate in smaller rooms.
And the best part? You don't have to live on an actual farm to incorporate this fun trend into your decor. With the right materials and a little DIY know-how, you can transform any door into a charming barn door. Go ahead and give it a try – you might be surprised at how much you love the look!
Transform Your Interior with Tips on How to Make a Door Look Like a Barn Door
Step 1: Install a Sliding Door Hardware Kit
The first step in making your door look like a barn door is by installing a sliding door hardware kit. Installing a sliding door kit is a budget-friendly option for giving your door the look of a sliding barn door without actually replacing the entire door. The hardware is easy to install, and there's a variety of finishes you can choose from to fit the style of your home.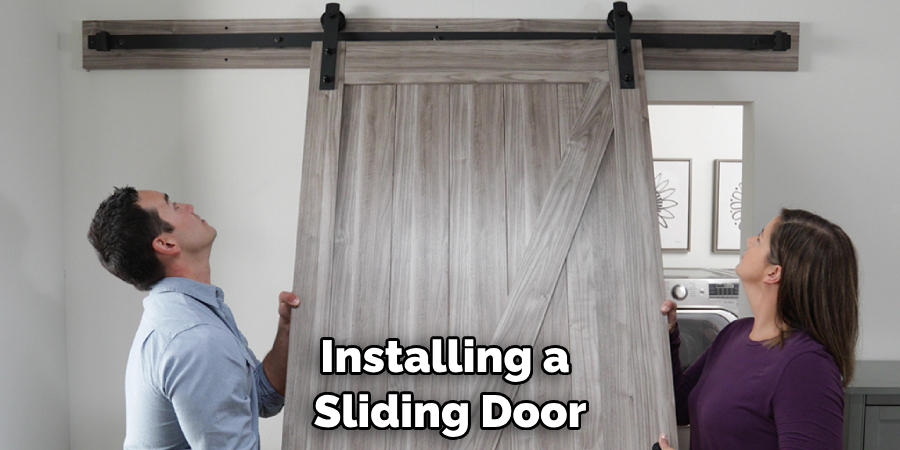 Step 2. Choose a Door Color and Finish
After choosing and installing your hardware kit, the next step is to choose a door color and finish. If you're looking to give your door a more rustic or weathered look, you can sand the door and apply a stain or a woodgrain effect paint to mimic the look of authentic wood. For a more modern look, you can opt to paint the door in a bold or muted color that complements the overall style of your space.
Step 3. Add a Faux Trim
Adding a faux trim to the door is another way to make it look more like a barn door. Styrofoam beams or trim pieces can be added to the face of the door, but to really achieve a more authentic look, you can attach wood planks or a wood veneer over the door. This method will add additional weight to the door, but the extra weight will only help the door slide more smoothly along the track.
Step 4. Add the Barn Door Hardware Accents
The next step is adding the barn door hardware accents. Door handles, locks, hinges, and handles become important components in creating an authentic barn door look. Replacing your door's standard hardware with more typically rustic designs completes your door's transformation. Antique or worn down options should be considered as these often give the door that additional character it needs to be convincing.
Step 5. Install the Track System
The track system is necessary for making your door look like a barn door. Depending on whether you'd like to use an exposed or concealed track, there are numerous tracking systems that can be used at varying price points and levels of complexity. After having chosen the desired hardware, install the tracks in the door frame and finish securing the tracks to the walls.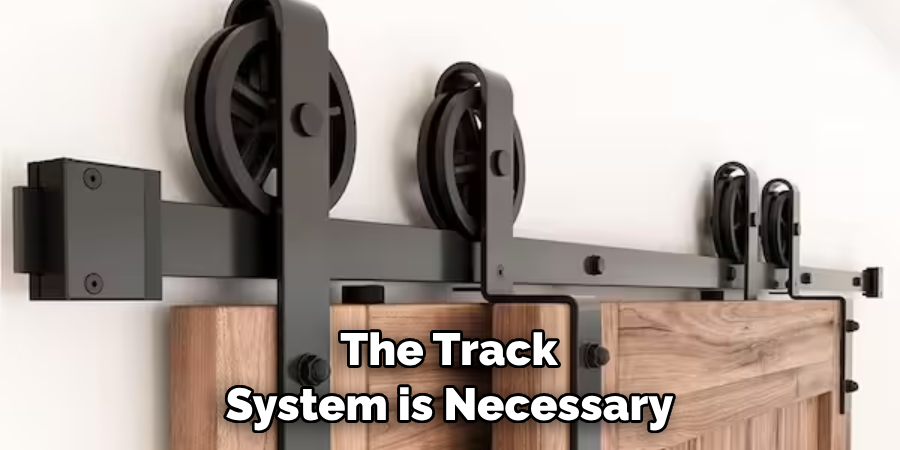 Step 6. Attach Door to Track System
With both the track system and hardware accents installed, all that's left is to attach your door to it. This part of the transformation requires a bit of strength as the barn doors are heavy and need to be securely tightened against the track. Securely attaching the door to the tracks will ensure that it slides without any issues on its new path.
Step 7. Enjoy your New Barn Door Look!
Once all the hard work is done, you'll be able to enjoy your newly transformed barn door! Whether you're looking for something traditional or modern, following these steps will help you achieve a door look that will be an eye-catching addition to your home. Enjoy your new barn door look!
That's it! You've now learned how to make a door look like a barn door. With these easy steps, you can transform any door into a stylish and unique feature that will impress all your guests.
5 Considerations Things When You Need to Make a Door Look Like a Barn Door
1. The Size of Your Door
One of the first things you need to consider when making a door looks like a barn door is the size of your door. Barn doors are typically much larger than standard interior doors, so you'll need to make sure that your door is large enough to give the desired effect.
2. The Style of Your Door
Another thing to consider is the style of your door. If you have a traditional-style door, making it look like a barn door may be difficult. However, if you have a more modern door, giving it the barn door look should be relatively easy.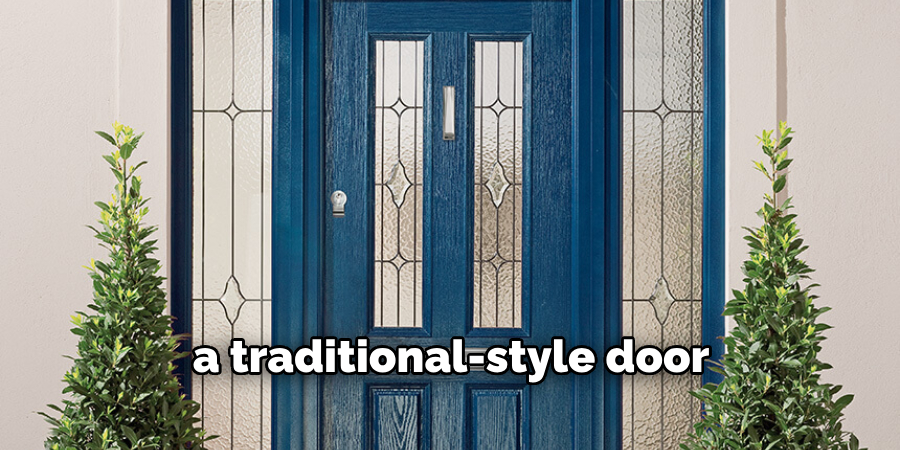 3. The Finish of Your Door
The finish of your door is also important when making a barn door lookalike. Barn doors are typically unfinished, so if you want to achieve an authentic look, you'll also need to leave your door unfinished. However, if you're not concerned with authenticity, you can paint or stain your door to match the rest of your decor.
4. The Hardware for Your Door
When making a barn door lookalike, you'll also need to consider the hardware for your door. Barn doors typically have large, heavy hardware that is necessary for their function. If you don't have the right hardware for your door, making it look like a barn door will be difficult.
5. The Cost of Making a Barn Door Lookalike
Finally, you need to consider the cost of making a barn door lookalike. If you're not concerned with authenticity, you can probably get away with spending less money on materials and hardware. However, if you want an authentic-looking barn door, you'll need to be prepared to spend more money.
Benefits of Making a Door Look Like a Barn Door
There's something about a barn door that adds undeniable character and charm to a space. That's why it's no surprise that homeowners are opting to make their traditional doors resemble this rustic and timeless look. Not only do barn doors add a striking visual impact to any room, but they also increase functionality and save space. 
They slide on a track instead of swinging, which eliminates the need for floor space required for a traditional door swing. Additionally, if you have a smaller space, a barn door can visually open up the room, making it feel larger than it actually is.
Plus, when it comes to design, barn doors are versatile and can easily be incorporated into various interior styles, from a modern industrial look to barn door. So, if you're looking to make a statement and add practicality to your home, consider transforming your door into a barn door.
Some Common Mistakes People Make When Trying to Make a Door Look Like a Barn Door
Looking to give your boring, ordinary door some country charm? You may be tempted to tackle the project yourself, but beware of these common mistakes people make when trying to make a door look like a barn door. First, don't skimp on the hardware – using cheap or flimsy pieces will only cheapen the overall look.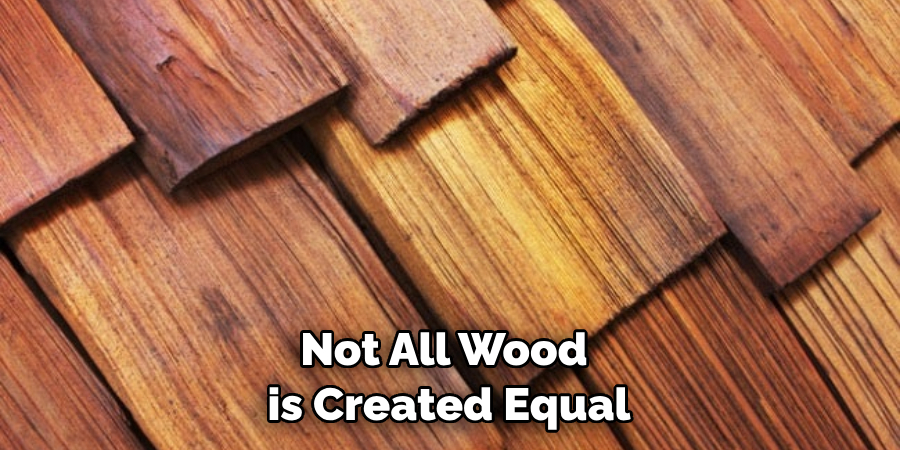 Second, beware of using the wrong materials – not all wood is created equal when it comes to achieving that rustic, weathered look. Lastly, don't overlook the importance of proper measurement and installation – a poorly hung barn door will detract from the overall effect. With these tips in mind, you'll be well on your way to achieving that charming farmhouse feel without any major missteps.
Conclusion
Whether you love the rustic look of a genuine barn door or are just a lover of this trend, making your own DIY barn door is much easier than you think. 
Instead of replacing your door with a much more expensive option, simply follow these tips to change up your door's appearance and enjoy the same charm and beauty that a true barn door can give! 
With these tips, you can easily transform your plain door into a charming, rustic statement piece bringing a cozy feel to your home's interior. Thanks for reading our post about how to make a door look like a barn door.