Are you looking for a unique way to decorate your home that is both stylish and rustic? Wooden ornaments can be the perfect addition to give any room an eye-catching, one-of-a-kind flair.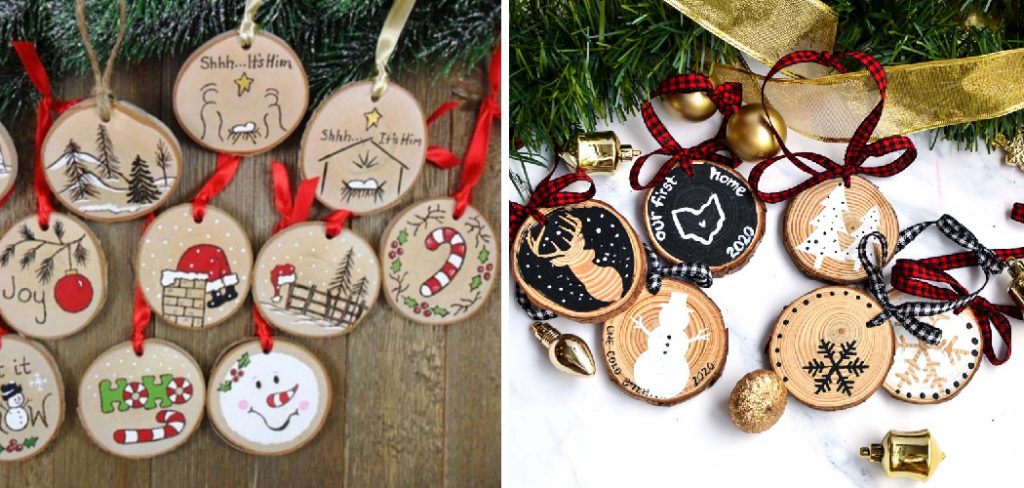 With their natural warmth and timeless appeal, wooden ornaments are easy to customize – whether you want them painted with intricate designs or left in their raw materials form, these pieces will add a warm touch to your space. So if you're ready to make your home stand out from the rest this holiday season, here's how to decorate wooden ornaments!
Working with wood can seem intimidating at first, but with just a few simple supplies—like wood stain, paint, gems, glitter glue and more—it's easy to create custom decorations that will give any space this season's cozy warmth. Keep reading for our top tips on designing stunningly decorated wooden ornaments that will become cherished additions to your seasonal décor!
Why May You Want to Decorate Wooden Ornaments?
1 . To Add Beauty to Your Home
Decorating wooden ornaments can be a great way to add beauty and uniqueness to your home. Wooden ornaments come in various shapes, sizes, and colors, allowing you to customize them so that they reflect your individual tastes. Whether it's a small sculpture of an animal, a beautiful vase with fresh flowers, or a large centerpiece with intricate details, decorating wooden ornaments can be a creative and satisfying way to add charm to your home.
2 . To Create Special Gifts for Loved Ones
Wooden ornaments are also ideal gifts for special occasions. Decorating them is an excellent way to make the present more personal and meaningful. Whether you paint it, carve it, or simply add a few touches of your own, decorating wooden ornaments is an art form that can make any gift truly special.
3 . To Exercise Your Creativity
Decorating wooden ornaments is also a great way to practice your artistic skills and get creative. Whether you're painting, sanding, carving, or staining the wood, you'll find that decorating wooden ornaments can be a fun and rewarding activity. Not only will you learn new techniques and hone your craftsmanship, but you'll also have something beautiful to show for your efforts when you're done.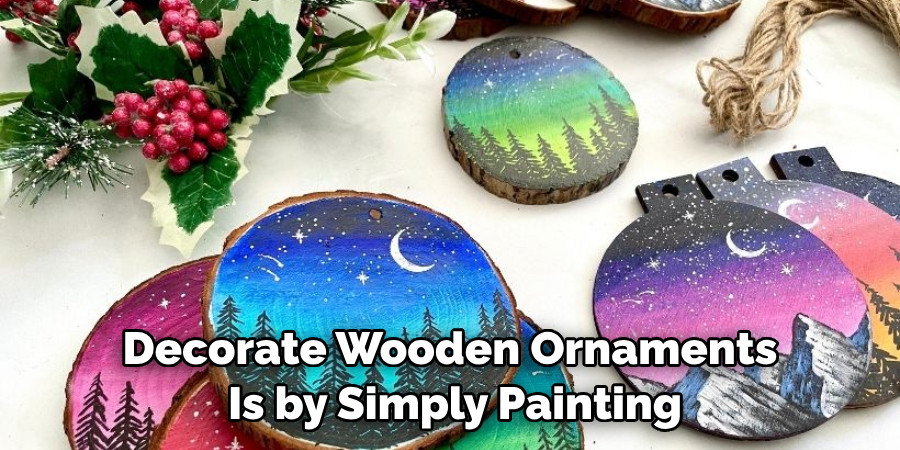 4 . To Create Unique Pieces of Art
Decorating wooden ornaments can also be a great way to create unique pieces of art. Whether you're creating something for yourself, as a gift, or for sale, the possibilities are endless. You can paint abstract designs, carve intricate details, and so much more. Whatever your vision is, decorating wooden ornaments can be a great way to bring it to life.
Decorating wooden ornaments is a fun and rewarding activity that can transform your home, add beauty to special occasions, and allow you to express your creativity. Whether you're an experienced craftsman or just starting out, there are plenty of ways you can go about decorating wooden ornaments. So go ahead and get creative! You'll be sure to find something special and unique that you love.
15 Ideas on How to Decorate Wooden Ornaments
1 . Paint the Ornaments
One of the most common yet timeless ways to decorate wooden ornaments is by simply painting them. With a few coats of paint, you can transform an ordinary ornament into something special and unique. Consider using a combination of different colors, applying glitter or adding stripes for additional dimension.
2 . Add Beads and Sequins
Another fun way to decorate wooden ornaments is by adding beads and sequins. You can use a simple glue gun to attach them to the ornament for a pretty, sparkly finish. This technique is perfect for making holiday-themed decorations.
3 . Adhere Buttons
Buttons are an easy and creative way of decorating wooden ornaments. Simply glue buttons of different colors and sizes to the ornament for a cheerful, vibrant look.
4 . Make Painted Designs
If you're feeling creative, try painting designs onto your wooden ornament. Use stencils if desired, or get creative by freehanding shapes and patterns directly onto the wood. You can also write words or quotes using paint pens.
5 . Use Metallic Paint
Metallic paint is a great way to give your wooden ornament a modern, luxurious look. Choose from shades of gold, silver and other colors to create an eye-catching piece that will stand out on the tree.
6 . Create Decoupage Ornam
Decoupage is an easy and fun way to decorate wooden ornaments. Gather up scraps of scrapbook paper, tissue paper, fabric or anything else that strikes your fancy. Cut them into shapes and adhere them to the ornament with Mod Podge for a unique piece.
7 . Make Fabric Ornaments
If you have any extra fabric lying around, why not use it to make fabric ornaments? Cut out shapes from the fabric and glue them onto your wooden ornament. With a few strategically placed pieces of fabric, you can create something truly special.
8 . Embellish with Ribbon
A ribbon is an inexpensive way to add a festive touch to your wooden ornament. Choose colors that match the theme of the decoration or go for bright, cheerful hues to make a statement. You can also use lace or other types of trim instead of ribbon.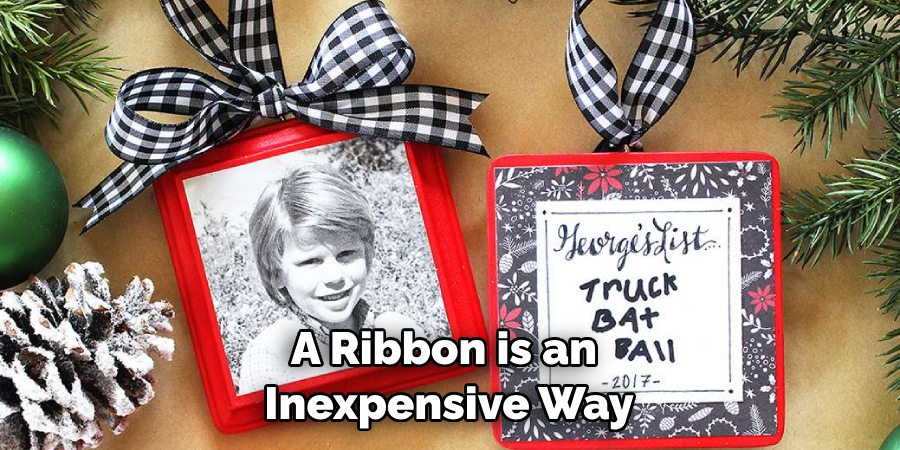 9 . Add Faux Fur
If you're looking for an eye-catching way to decorate wooden ornaments, consider adding faux fur. You can use hot glue or fabric glue to attach pieces of fur to your decoration for a cozy, fuzzy finish.
10 . Print Photos
Printing photos is a great way to personalize wooden ornaments and create lasting memories. Simply upload an image onto photo paper and then adhere it to the ornament with Mod Podge or hot glue.
11 . Make Glitter Ornaments
Glitter is an easy and fun way to spruce up wooden ornaments. You can use glitter glue, spray paint or a combination of both for maximum sparkle. Just make sure to place a piece of cardboard underneath the ornament when spraying to avoid getting any glitter on your furniture.
12 . Use Markers
Markers are an easy way to add a splash of color and creativity to wooden ornaments. You can use permanent markers such as Sharpies or water-based markers such as Crayolas for vibrant, eye-catching results.
13 . Create Mosaic Ornaments
Mosaics are a fun way to add some texture and interest to wooden ornaments. Collect small pieces of glass, ceramic tiles or other materials that you can use for the mosaic. Glue them onto the ornament in a pattern of your choice for an artsy, unique look.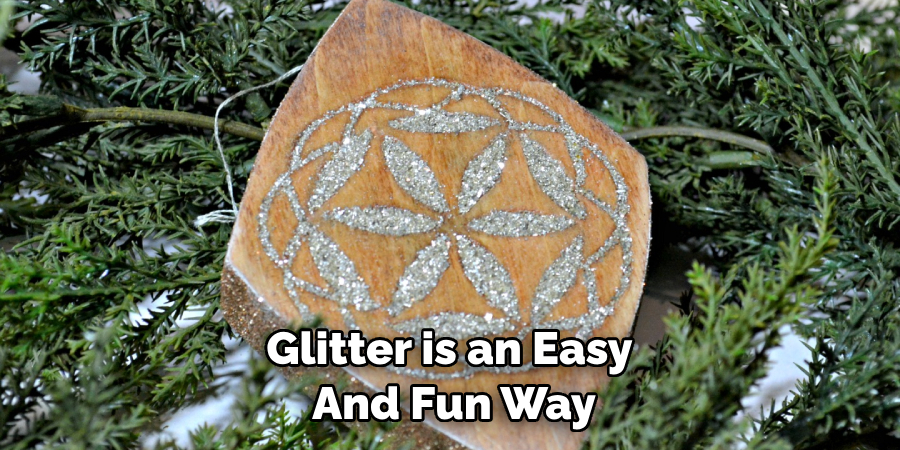 14 . Add Stickers
Stickers are a great way to quickly and easily decorate wooden ornaments. Choose from holiday-themed stickers, alphabet stickers or any other type of sticker you can think of. For a truly personalized piece, try making your own stickers with contact paper and craft punches.
15 . Incorporate Nature
For an earthy, rustic look, consider incorporating natural elements into your ornament. Pine cones, twigs and berries all make great additions to wooden ornaments. You can also glue on small pieces of bark for a unique touch.
No matter which technique you choose, with a little creativity and some supplies you already have at home, you can easily decorate wooden ornaments and create beautiful, one-of-a-kind decorations. Have fun and get creative!
Frequently Asked Questions
What Precautions Should I Take When Decorating Wooden Ornaments?
When decorating wooden ornaments, there are a few precautions you should take to ensure that your decorations last: Use water-based paints, specifically acrylics. Oil-based paints can cause wood to warp and crack over time. If you plan on using paint pens or markers, make sure they are designed for use on wood.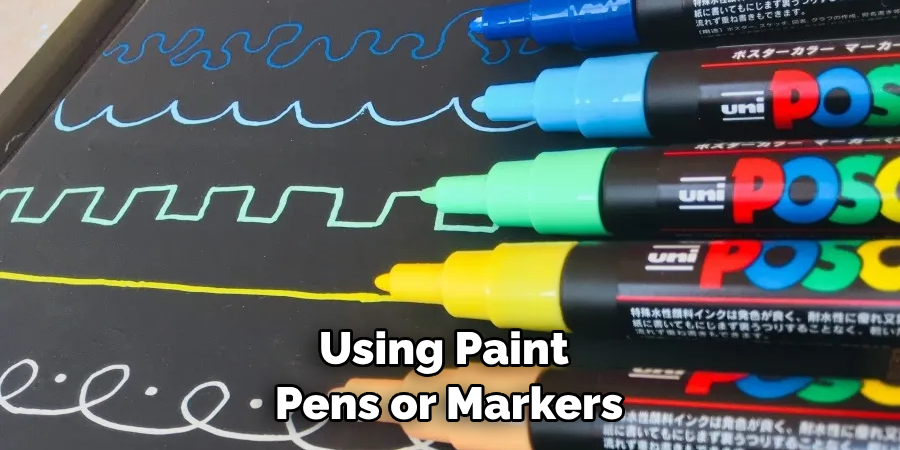 You should also seal the ornament with a varnish or other protective finish to help protect and preserve it from damage over time. Finally, be mindful of humidity levels when decorating; high levels can cause paint or glue to bubble or blur.
What Techniques Should I Use To Decorate Wooden Ornaments?
There are many ways to decorate wooden ornaments. Popular techniques include painting, staining, decoupage, woodburning, and stenciling. You can also embellish your ornament with glitter, buttons, ribbons, fabric scraps, and other decorative elements.
For a more unique look, try using metallic paint pens or markers for added sparkle. No matter what technique you choose, be sure to use a sealer before hanging your ornament. This will help preserve it for years to come.
What Is The Best Way To Hang My Decorated Wooden Ornament?
The best way to hang the decorated wooden ornaments is by using jump rings and string hangers. For a more secure hold, you can use a drill and finish nails. If you prefer something less permanent, adhesive strips or poster tacks are also an option. No matter which method you choose, always make sure that the loop or hanger is securely attached to the ornament before hanging it.
Are There Any Other Tips For Decorating Wooden Ornaments?
When painting wooden ornaments, start with a light coat of primer, then apply two or three layers of paint and varnish. This will help keep the colors vibrant for a longer period of time. You can also use sandpaper to create an antiqued look by lightly sanding away some of the paint and revealing the wood grain beneath. Finally, don't be afraid to experiment with different color combinations and decorative elements. Have fun with it!
Can I Get Creative With My Wooden Ornaments?
Absolutely! Wooden ornaments are the perfect canvas for you to get creative. You can add your own personal flair using fabric, ribbon, glitter, beads, buttons, and other decorative items. You can also paint them in any color you like or stain them to bring out the natural wood grain. There are endless possibilities when it comes to decorating wooden ornaments, so have fun and let your imagination run wild!
What Materials Will I Need To Decorate Wooden Ornaments?
The materials you will need to decorate wooden ornaments depend on the type of decoration you plan to do. Generally, you will need paint, sealer, and basic crafting supplies such as acrylics, varnish, brushes for painting, and jump rings for hanging. You may also want to purchase woodburning tools or stencils if you plan to use those techniques. Have fun and get creative with it!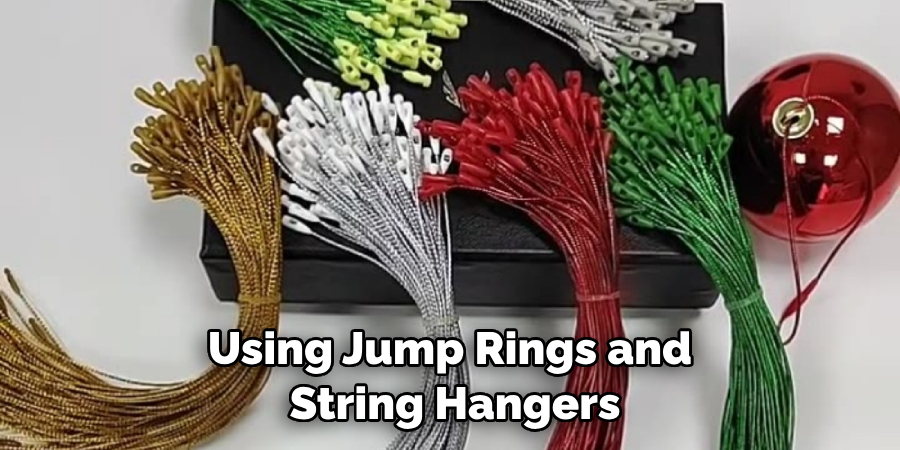 What Are The Benefits Of Decorating Wooden Ornaments?
Not only can decorating wooden ornaments be a fun and creative project, but it can also give you the opportunity to create unique decorations that you won't find in stores. It's also a great way to add your own personal touch to your holiday decorations.
Plus, it's a great way to save money since you can find wooden ornaments at most craft stores for very affordable prices. And best of all, you can keep your decorations year after year!
What Else Can I Do With My Decorated Wooden Ornaments?
Once your decorated wooden ornaments are complete, there are many ways to use them. Hang them from your Christmas tree, give them away as gifts, or use them to adorn a mantle or shelf. You can even put them in a shadow box frame for a more permanent display. Don't forget to take pictures of your finished projects – you'll want to show off all the hard work you put into making these beautiful decorations!
Conclusion
All in all, decorating wooden ornaments with paint can provide a fun and rewarding results. If you don't have any experience with this type of crafting, don't be afraid to experiment and explore different techniques. Trying something new can be challenging but it opens up a world of possibilities!
Now you have many ideas on how to decorate wooden ornaments! Whether you're looking for unique holiday decorations or just want to test out another craft activity, wood crafting is definitely worth a try. Who knows – you may even find that it becomes your newest favorite hobby!
The creative possibilities are endless and the satisfaction of creating something beautiful will make it well worth the effort. So gather your artwork supplies, get inspired, and enjoy the process of turning wood into something truly special!
you can check it out : Seal Wood Slice Ornaments