Are you trying to give your home a more modern or stylish look? Bifold doors are an excellent design choice that can be used to bring both style and convenience into any household. However, many people don't realize just how much work it takes to make the most of these features. With the right treatment, bifold doors can transform not only the way your home looks but also its level of comfort.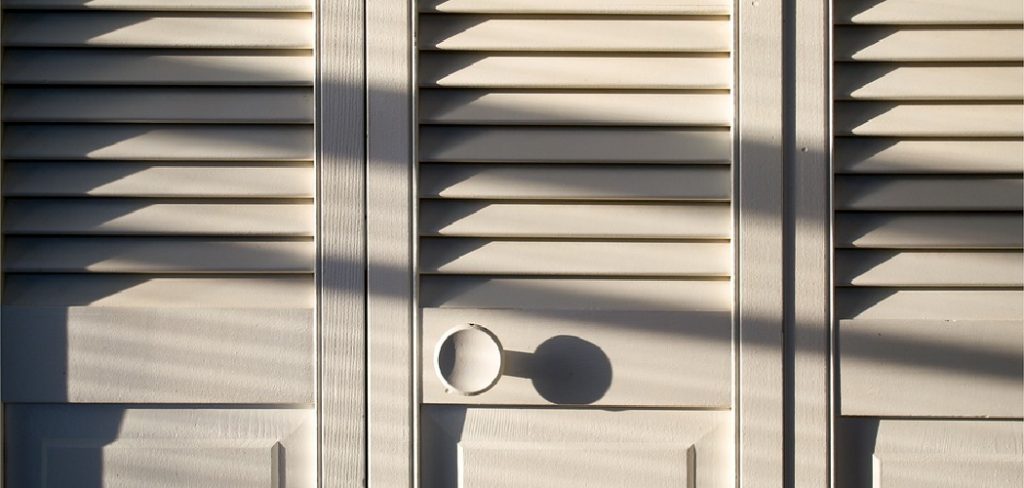 This post will explain some easy and effective tips on how to make bifold doors look better and match the rest of your home's design. Read on for more advice to help you get the most out of this versatile solution!
8 Best Ways on How to Make Bifold Doors Look Better
1. Choose the Right Color:
The color of a bifold door can make a huge difference in how it looks, so take your time to find the perfect one for your home. Opt for classic colors such as white or black if you want something that will always be in style. Or, choose more eye-catching shades such as green, blue, or yellow to make the door a focal point in your home. Choosing the right color can also help the door to blend in better with your décor.
2. Paint the Door:
If you'd like to add a different color or texture to a bifold door, then consider painting it. Choose an appropriate paint for your material – such as acrylic or latex-based paint for wood doors – and always follow the manufacturer's instructions. Once you've selected a color, use quality brushes and rollers to apply it evenly over the whole surface.
3. Add Decorative Trim:
Decorative trim can make an old bifold door look new again. Choose from various styles of trim such as raised panels, beading, or ogee that are available in various colors and finishes. You can also get creative with the trim and add different patterns to give the door a unique look. Use a Brad nailer to secure the trim to the door.
4. Install New Hardware:
Installing new hardware is an easy and effective way to spruce up bifold doors quickly. Consider replacing old, outdated handles with modern ones that are better suited to your style. You can also go for classic lever handles or more ornate designs. Just make sure they're compatible with your door type and strong enough to open and close the heavy panels.
5. Hang Window Treatments:
Window treatments such as blinds, curtains, or valances are a great way to dress up bifold doors and make them look more inviting. Choose light fabrics that let in plenty of natural light but still provide privacy. You can also use window treatments to control the amount of sunlight entering your home, making it more comfortable and energy-efficient.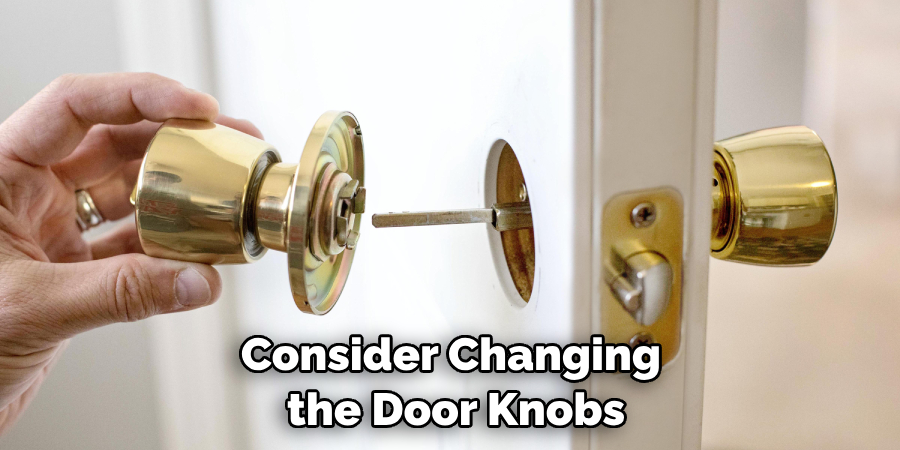 6. Change the Door Knobs:
If you'd like to give bifold doors a more customized look, then consider changing the door knobs. There is a wide range of options available to choose from, including modern glass and metal designs as well as classic brass and bronze styles. Swap out the old ones for new ones that match your home's décor.
7. Add Decals:
If you want to add a touch of personality to bifold doors, then consider adding decals. You can choose from a variety of designs and colors to create something that is unique and eye-catching. Decals are also easy to apply and can be removed without damaging the door's surface if you ever decide to change the look. Adding decals is a great way to make bifold doors look better.
8. Add Molding:
Adding molding to the edges of bifold doors can completely transform their look and give them a more finished appearance. Select pre-made crown or chair rail molding that matches your home's décor and use an adhesive or screws to attach it to the door. You can also paint the molding in whatever color you like for an added touch of personality.
These are just a few tips on how to make bifold doors look better and match your home's decor. With a bit of creativity, patience, and effort, you can easily transform the look of your bifold doors and add a touch of style to any room. Good luck!
Additional Tips and Tricks to Make Bifold Doors Look Better
1. Add a decorative kickplate to the bottom of your bifold doors. This will give them a more finished look and add some extra protection from wear and tear.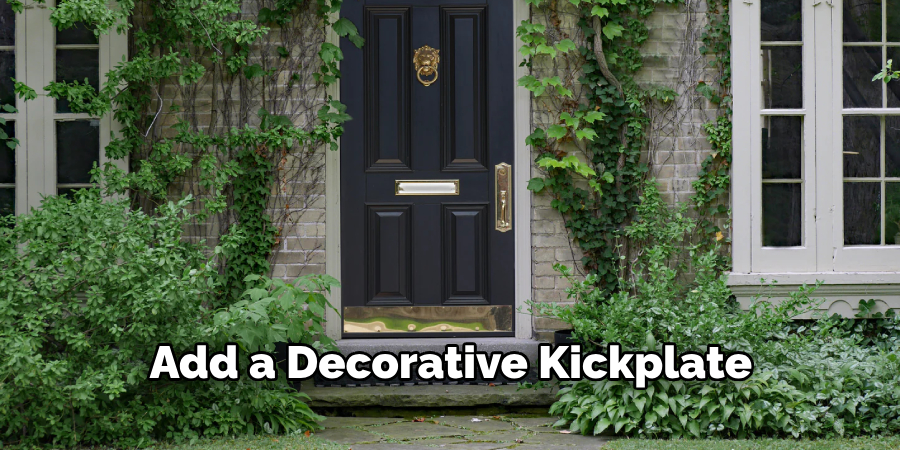 2. Incorporate some interesting hardware into your bi-fold door design. Knobs, handles, or even locks can be used to spruce up the look and make it more interesting.
3. If you don't want to paint your bifold doors, consider using a wood stain instead. This will help bring out the natural grain of the wood and give it a warm, classic feel that you can't get with paint.
4. Give your bifold doors a modern touch with stainless steel handles or knobs. This will give them a more contemporary look and really make them stand out.
5. If you're looking for an even bolder design, consider adding some frosted glass panels to your doors. This will create an interesting look that will change as the light changes in the room.
6. Lastly, if you're feeling adventurous, try adding some trim or molding to your bifold doors. This can add an extra touch of texture and interest that you won't find with plain wood panels.
By taking the time to make a few simple improvements to your bi-fold doors, you can really give your home a more polished look and make them stand out from the rest. With these tips in mind, you'll be well on your way to making your bi-fold door look its best! Good luck!
Precautions Need to Follow for Making Bifold Doors Look Better
1. Ensure that the doors are adequately sealed and painted to prevent moisture from getting in or out. This will help to maintain their aesthetic appeal for a longer period of time.
2. Clean the door's surface with warm soapy water and a soft cloth or brush every few weeks, as dirt can build up and make the doors look dull.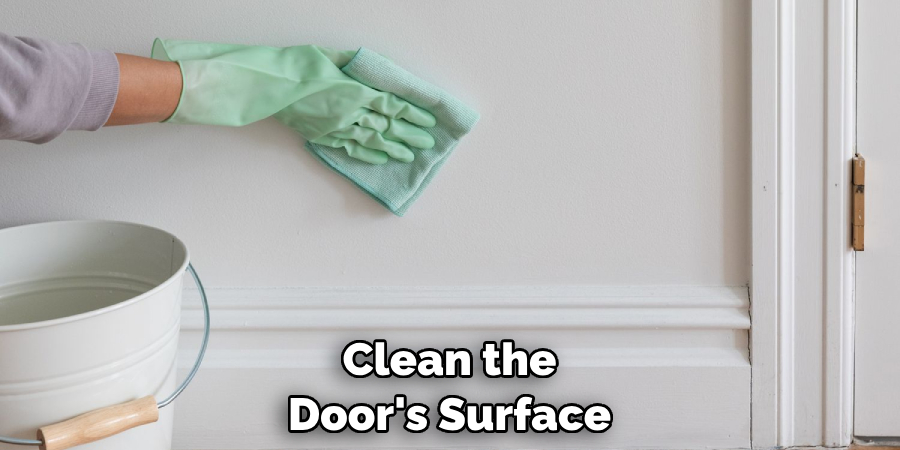 3. Consider adding weatherstripping to the sides of the doors, especially if they are exposed to outdoor elements. This will help to protect them from further damage and keep them looking better for longer.
4. If possible, installing a fan in the room can help circulate air and reduce humidity, which can eventually cause doors to warp or rot.
5. Finally, make sure the hinges and hardware are regularly lubricated to prevent rust and squeaking sounds. Proper maintenance of these components can help keep your doors looking good for a long time.
By following these precautions, you can keep your bifold doors looking good and functioning properly for many years. Regular maintenance is key to maintaining their appearance and ensuring a long life. With proper care, your doors will remain an attractive feature in your home for a very long time.
Frequently Asked Questions
What Kind of Paint Should I Use to Make My Bifold Doors Look Better? 
The best type of paint to use depends on the material your bifold doors are made of. For wood, you should generally choose either water-based or oil-based paint. Water-based paints dry quickly and won't yellow over time, while oil-based paints offer a more durable finish. For metal bifold doors, go with specialty rust-resistant paint.
Do Bifold Doors Need Special Treatment?
Yes! Anytime you're painting or staining wood, it is important to use a quality wood sealant before and after painting. This will help protect the wood from weathering and keep it looking great for years to come. When it comes to metal, you should make sure the surface is clean and free of any rust or residue before applying paint.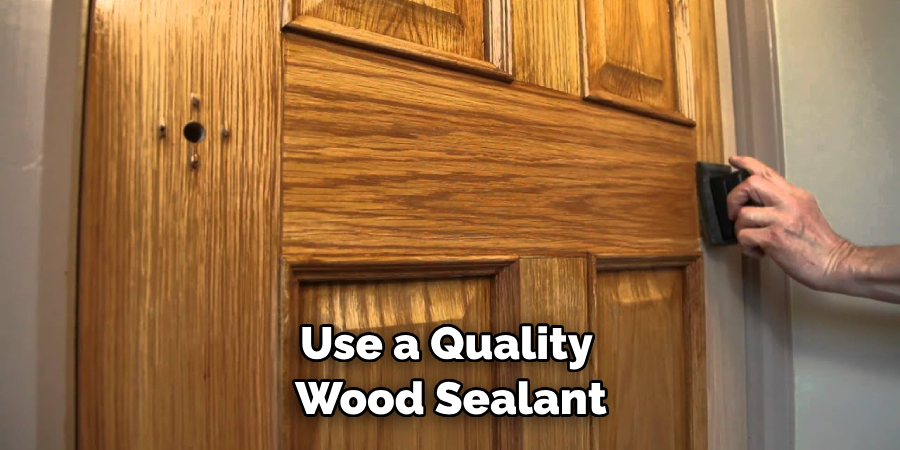 How Should I Clean My Bifold Doors Before Painting?
The best way to clean your bifold doors before painting is with mild detergent and warm water. You can also use mineral spirits and steel wool, if necessary, to remove any stubborn dirt or grime build-up. Be sure to allow the door plenty of time to dry completely before attempting to paint it.
What Are Some Creative Ideas for Making My Bifold Doors Look Better?
There are plenty of creative things you can do to make your bi-fold doors look great! Consider adding trim or molding, staining the door in a darker color, or even decoupaging with wallpaper or fabric. You could also paint an interesting pattern on the panels for a unique and eye-catching design. Have fun with it and experiment to create a look that you love!
Conclusion
With the above outlined you can easily learn how to make bifold doors look better. The best type of paint to use depends on the material your bifold doors are made of. If you're painting or staining wood, it is important to use a quality sealant before and after painting.
For metal bifold doors, be sure to clean the surface and then apply rust-resistant paint. Finally, have fun and experiment with creative ideas such as adding trim or molding, staining the door in a darker color, or even decoupaging with wallpaper or fabric. With these tips, you can easily make your bifold doors look great!