Have you ever admired the beauty of a wooden sleigh? Whether it's as an ornament in your home, on display at Christmas time, or even as part of your overall decorating theme, these timeless pieces can add character to any interior.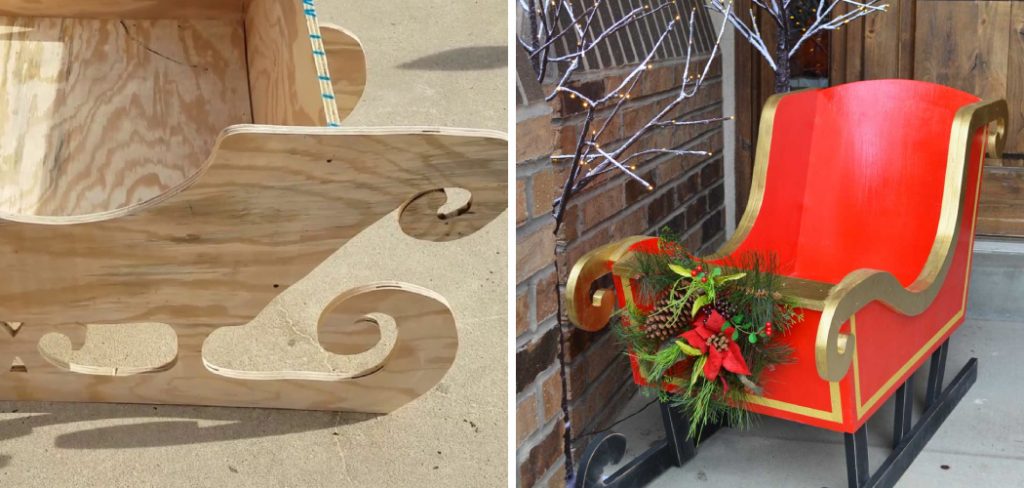 If you're ready to take on a fun and rewarding DIY project that will result in a beautiful handmade piece for your home, then look no further than creating your own wooden sleigh! In this blog post we'll walk through all the steps needed to make an attractive and sturdy base with detailed decoration techniques so you can personalize it to fit perfectly into your design vision.
Read ahead for some helpful tips and tricks on how to make a wooden sleigh – from beginner woodworkers to experienced makers alike – everyone can benefit from this comprehensive guide!
What are the Uses of Wooden Sleighs?
Wooden sleighs can be used for a variety of purposes. These items are great for adding character to your home's interior, from decoration pieces to functional furniture. They can also be used as storage units in the bedroom or living room – you can use them to store books, magazines, toys, and much more!
Additionally, many people also use wooden sleighs as part of festive decorations during the holiday season. With a little creativity, you can make a wonderful piece that will enhance your home's look and feel.
What You'll Need
Before beginning this woodworking project, you must ensure that you have all the necessary materials and tools. The items you'll need are as follows:
Woodworking tools – saws, drills, chisels, etc.
Wood (pine, oak, walnut, or cedar)
Wooden dowels and screws
Sandpaper
Stain or paint for decoration
Once you have all the items listed above, you'll be ready to start creating your wooden sleigh!
10 Easy Steps on How to Make a Wooden Sleigh
Step 1. Measure and Cut the Wood
Using a saw, measure and cut two pieces of wood that will form the base of the sleigh. Make sure to accurately measure how wide and long your finished piece should be, then cut accordingly. Otherwise, your piece won't fit together properly!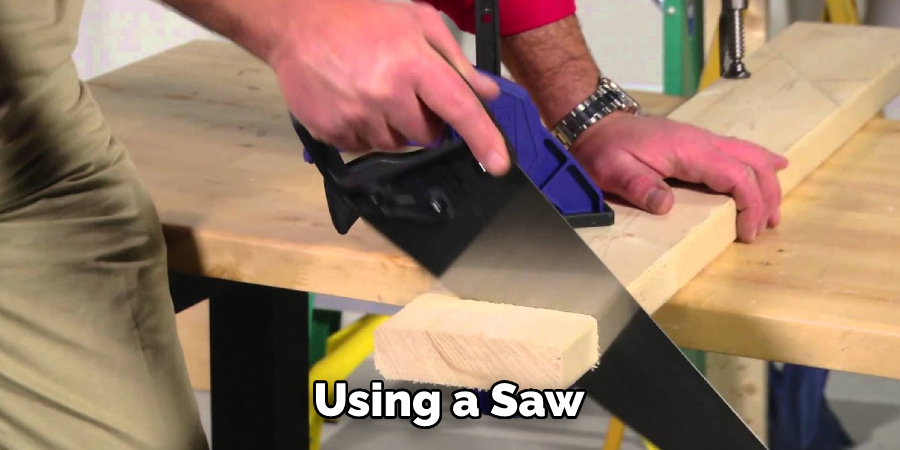 Step 2. Assemble the Base
Using a drill and screws, attach the two pieces of wood that were cut in Step 1 to form the base of your sleigh. Use wood glue and dowels for extra stability if desired. You can also add supports for added strength, but this step is optional.
Step 3. Attach the Sides
Using a saw and drill, attach four pieces of wood to form the sides of your sleigh. Make sure they are equal in length and width to fit together nicely. Again, use glue and dowels if needed for additional stability during this step.
Step 4. Attach the Bottom
Place a piece of wood on top of your four sides and drill it into place to form the bottom of your sleigh. This should be flush with the sides, so ensure all measurements are accurate before drilling. If needed, use a sander to even out any unevenness.
Step 5. Sand and Smooth Out Rough Edges
Using sandpaper, smooth out any rough edges or imperfections that were created while constructing your wooden sleigh thus far. The smoother the edges, the nicer your finished product will look! You can get creative with how you want to manipulate the shape of your sleigh, depending on how artistic you'd like it to be.
Step 6. Decorate the Sleigh
Once you complete the basic structure of your wooden sleigh, it's time to get creative and add some decorations! You can paint or stain the wood to give it a unique look. You can also attach handles or any other decorative elements that you would like.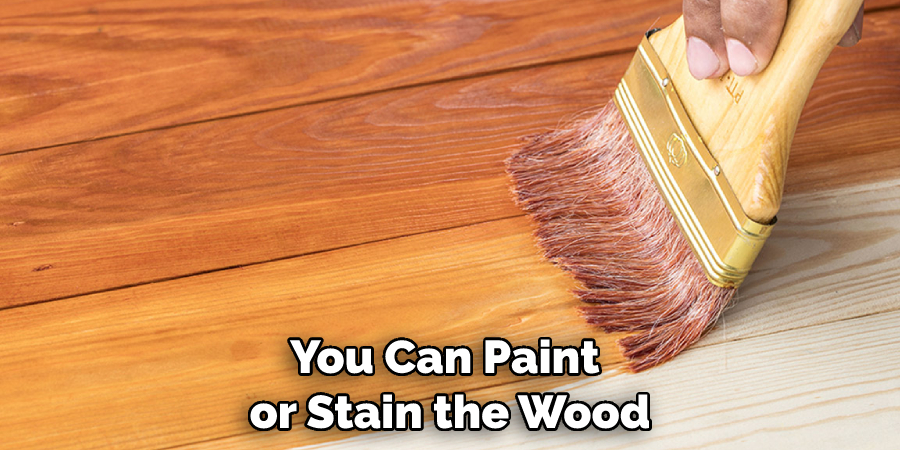 Step 7. Attach Wheels
Time for the finishing touches – adding wheels! Use four casters of varying sizes for stability and mobility. Make sure they are securely attached with screws before moving on to the next step.
Step 8. Add Finishing Touches
Attach small details such as rope handles, crest, or anything else that suits your design vision. These can be purchased from craft stores or made using materials lying around at home. Be careful to ensure that the additions are securely attached to avoid any accidents.
Step 9. Seal and Protect the Sleigh
Finally, seal your wooden sleigh with a clear coat of polyurethane for added protection against wear and tear. Apply several layers to make sure it's properly sealed! If you'd like, you can also apply a layer of wax to give it a nice shine.
Step 10. Enjoy Your Finished Product
Congratulations, you've officially completed your how to make wooden sleigh project! Now you can proudly display this unique piece in your home or give it away as a thoughtful gift. Either way, you'll have something beautiful and special that will last many years. Have fun with it! Good luck!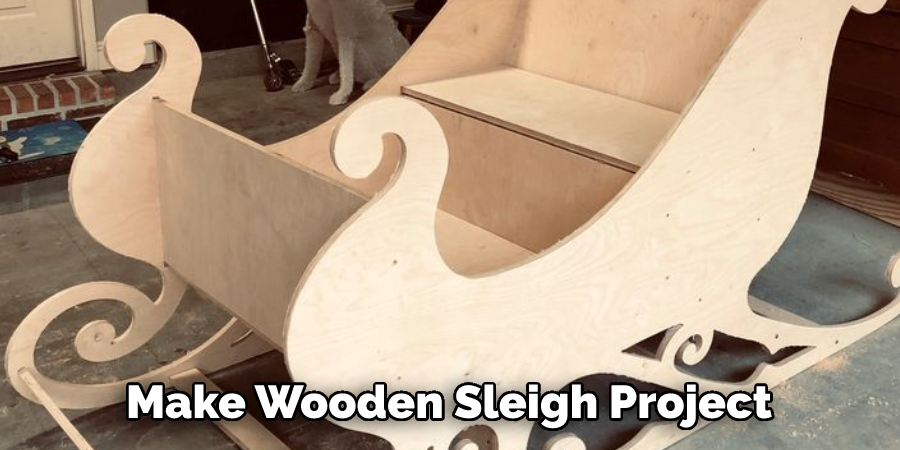 By following these simple steps, you can easily create a beautiful, one-of-a-kind wooden sleigh that you'll be proud of. Whether you're a beginner looking to get into woodworking or an experienced carpenter looking for a unique project, making a wooden sleigh is sure to bring joy and satisfaction. It's the perfect way to show off your artistic talents with something special that will last for years to come. So why not give it a try? Have fun!
5 Additional Tips and Tricks
If you are going to use a drill or saw, always wear safety goggles and gloves.
Make sure the wood is dry and free of any moisture. This will prevent it from warping when built.
Use clamps to hold pieces together while gluing them in place for extra durability and stability.
Stain the sleigh after you are done building it to protect the wood from the weather and keep its polished look longer.
Take your time assembling the wooden sleigh—measure twice, and cut once! Attention to detail is key when making something as intricate as a wooden sleigh.
With patience and practice, you'll be ready for winter fun in no time!
5 Things You Should Avoid
Don't use wood that has been exposed to wet weather, as this will cause it to warp, twist, or crack.
Don't forget to wear protective gear while working with tools – safety comes first!
Avoid using any low-quality screws, nails, or other hardware, as they can come loose over time and compromise the integrity of the sleigh.
Be extra careful when cutting the wood – make sure you measure twice and cut once to avoid starting from scratch if something goes wrong.
Don't rush through the process – take your time and enjoy building your wooden sleigh! This way, you'll create a beautiful piece that you'll be proud of for years to come.
With these tips in mind, you'll be ready to make a beautiful wooden sleigh that will last for years to come! Have fun, and enjoy the process! Good luck!
What Kind of Wood is Used for Sleds?
The best type of wood to use for sleds is hardwood like oak, maple, or birch. These types of woods are durable and strong enough to withstand the elements while still providing an aesthetically pleasing look.
You can also use softer woods such as pine or cedar if you want a lighter sleigh that's easier to move around. Make sure to seal the wood with polyurethane or wax to protect it from moisture and other weathering factors.
Whatever type of wood you choose, make sure you measure twice before cutting to ensure accuracy and quality in your final product!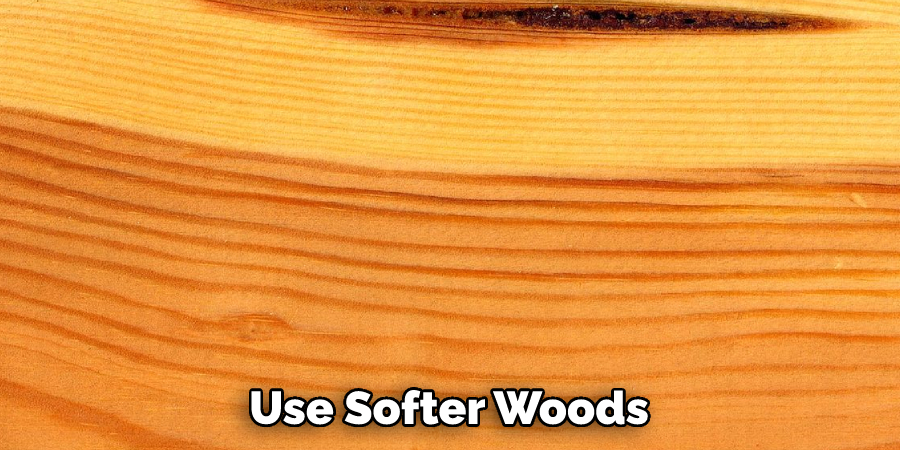 What Can You Spray on Sleds to Make Them Go Faster?
You can spray various lubricants on your sleds to make them go faster. Silicon- and Teflon-based sprays are two popular options that provide excellent slickness for maximum speed. Be sure to read the instructions carefully and cover all surfaces of the sled before use – you don't want any sticky residue left behind!
Additionally, waxing your runners with a hydrocarbon or graphite based wax will help reduce friction and increase speed. Regular maintenance like this is essential to keep your sleigh running smoothly and quickly throughout the season.
Conclusion
Crafting a wooden sleigh can be an exciting and rewarding way to add a unique, vintage touch to your holiday décor. The finished result can bring a feeling of joy and nostalgia to the season no matter where you choose to display it. With the right tools and materials, this project is easy enough for even novice woodworkers with only basic skills. By following this guide, you should now know how to make a wooden sleigh of your own.
Hopefully, this guide has helped provide you with the knowledge needed to make a beautiful wooden sleigh for your next winter fun. With patience and practice, you'll be ready to tackle this DIY project in no time! Good luck with your project, and happy crafting! Thanks for reading!