A four-season room allows you to make the most of your outdoor living space by creating a comfortable and attractive environment for year-round relaxation. By converting your deck into a four-season room, you can enjoy the outdoors in all kinds of weather while still staying warm and sheltered. And if you use the right materials and techniques, you can create a low-maintenance, long-lasting refuge.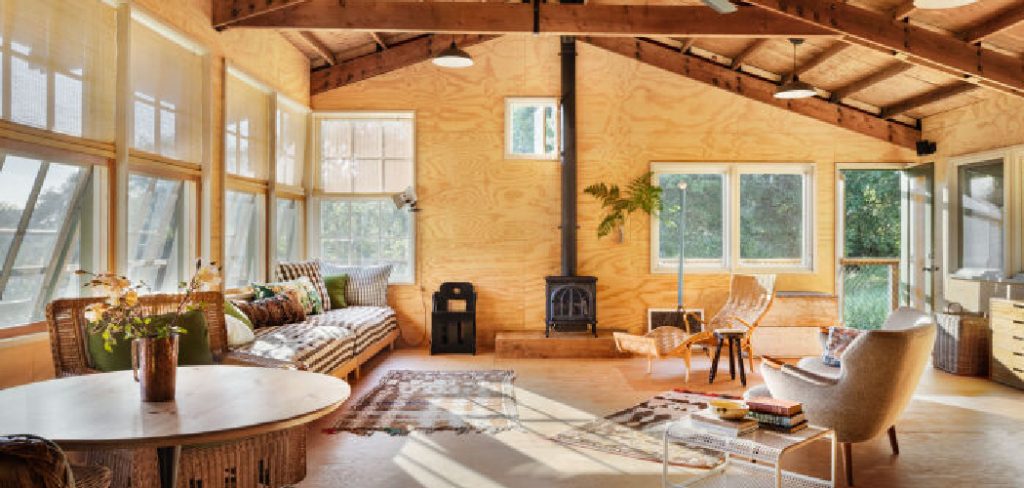 One of the biggest advantages of turning a deck into a four-season room is that it allows you to enjoy your outdoor living space year-round. By converting your existing deck, you can create an area that provides additional protection from the sun, wind, and other elements while still maintaining the open-air feeling of being outside. Additionally, a four-season room can provide additional security and privacy and increased comfort, while still allowing natural light to enter the space. In this blog post, You will learn in detail how to convert a deck into a four-season room.
Step by Step Processes for How to Convert a Deck Into a Four-season Room
Step 1: Inspect Your Deck
To convert your deck into a four-season room, first, you need to inspect the structure of the deck itself. Look for any signs of wear and tear, rot, or deterioration. Ensure the foundation is solid and the frame and boards are in good condition. Measure how large your deck is to determine what type of four-season room you can build. How much space do you have to work with?
Step 2: Prepare the Structure
Once you've inspected and measured your deck, you'll need to prepare the structure for adding a four-season room. This may include removing old boards or posts, adding new footings, and shoring up the structure. There are several options when selecting what material to use for your four-season room. You can choose from traditional materials such as wood or aluminum or newer materials like composite panels and other synthetic products.
Step 3: Build the Frames
Once you've chosen the material, it's time to build the frames for your four-season room. Make sure you follow any local code requirements and use strong fasteners when attaching pieces of the frame together. After the frame is built, it's time to install the walls. How you do this will depend on the material you selected and how much space is available.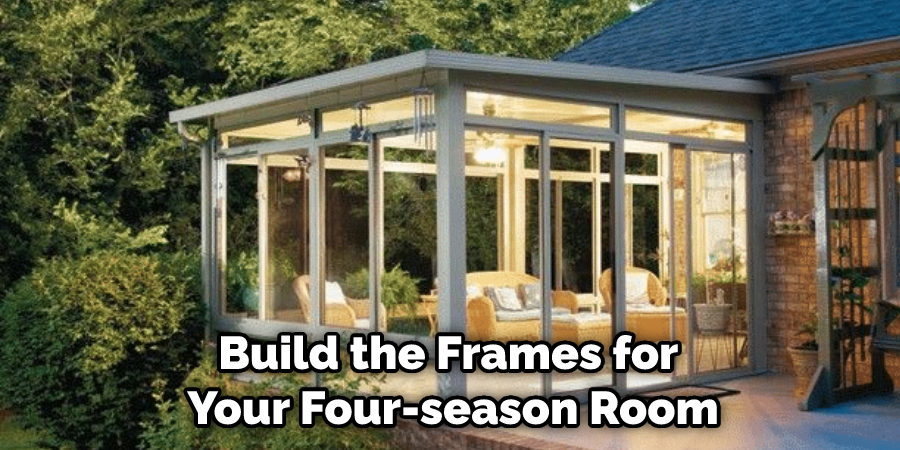 Step 4: Insulate the Room
Once the walls are in place, it's important to ensure your four-season room is properly insulated. This will help keep it cool in the summer and warm in the winter. To maximize the use of your four-season room, make sure to install windows and doors that open up to the outdoors. This will provide natural light and fresh air into your new space.
Step 5: Add Finishing Touches
Now it's time to add finishing touches such as paint, wallpaper, decorations, and furniture. The final step is to sit back and enjoy your new four-season room! Whether you're relaxing with a book or hosting friends for dinner, you can now do it year-round in comfort.
With these ten steps, you can easily transform your outdoor deck into a beautiful four-season room.
Tips for How to Convert a Deck Into a Four-season Room
Check the local codes and regulations of your area to ensure that you are constructing a safe four-season room on the deck.
Ensure all outdoor furniture pieces, including chairs, tables, umbrellas, etc., are removed from the construction area before beginning work.
Inspect the deck to ensure it is structurally sound and safe. Examine all the boards, joists, posts, and beams that make up your deck for signs of damage or weakness.
Wear protective gear such as safety glasses, gloves, and a dust mask while working on the project.
Be mindful of the weight and pressure that any new materials added to the deck will cause. Make sure that your deck is strong enough to bear it.
Consider installing an electrical outlet on the deck for use with heating and cooling units, lights, and other appliances.
Install insulation to maintain a comfortable temperature in the room.
Make sure to use materials that are suitable for outdoor use, such as pressure-treated wood or other weather-resistant materials. This will help protect your new four-season room from the elements and extend its life.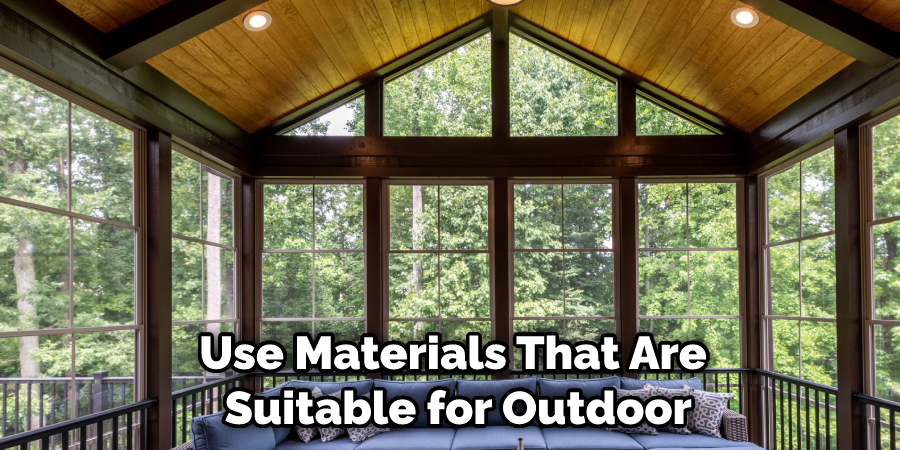 By following these tips, you can safely convert your deck into a relaxing four-season room. With careful planning and a little effort, you can create a comfortable outdoor space that you'll enjoy spending time in for many years to come.
How Can You Make Sure the Area is Properly Insulated?
Insulating the area is essential for making your deck into a four-season room. If you want to enjoy using the space year-round, you need to ensure that it's properly insulated. To do this, start by assessing how much insulation would be necessary and where it should be placed.
For example, if you are converting your deck into an enclosed room, you must ensure that the walls and ceilings are properly insulated. This can be done by installing insulation boards or foam panels. It's important to check local building codes before starting your project, as there may be certain regulations you must meet regarding insulation. Once the walls and ceilings are insulated, you should also consider insulating the windows and doors. Install weather stripping to prevent drafts from coming in and out of the room. This will help to keep your four-season room warm during the winter months and cool during the summer months.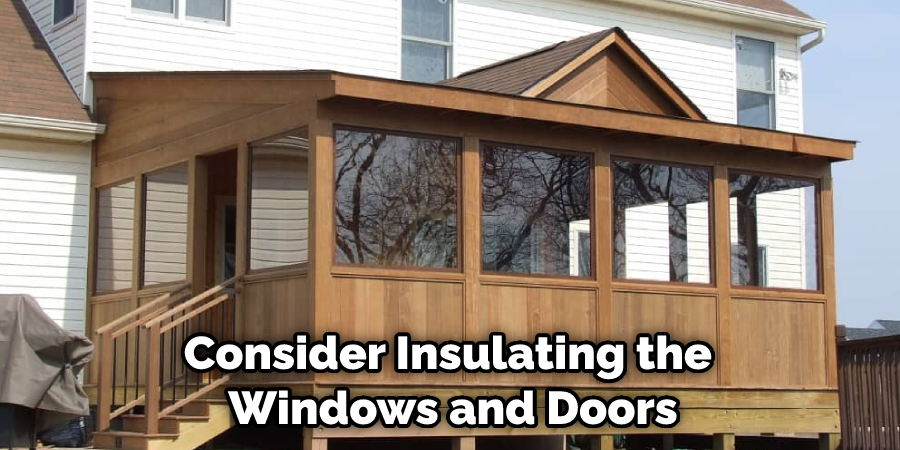 How Can You Make Sure Your Four-season Room is Safe and Secure? 
Safety and security should be top priorities when converting your deck into a four-season room. Here are some steps you can take to ensure the safety of your new outdoor space:
Check Local Building Codes: Before beginning any construction or renovation, check with your local building code department to determine what regulations need to be met to create a safe and legal four-season room.
Install Shatterproof Windows: Installing shatterproof windows is an essential part of creating a four-season room, as it will help safeguard you from any broken glass if the window does happen to break during bad weather or other circumstances.
Strengthen Your Structure: For a four-season room to be secure, you will need to reinforce the walls and roof. This may involve adding additional support beams or reinforcing existing ones with epoxy.
Install Weather Stripping: Weather stripping is essential for keeping drafts out and improving energy efficiency in your room. Make sure that all doors and windows have been properly weather-stripped before use.
Invest in a Good Security System: Installing a quality security system with sensors, cameras, and alarms can provide additional peace of mind when using your four-season room.
Following these steps can help ensure your four-season room is safe and secure for you to enjoy all year round.
How Can You Maintain and Care for Your Four-season Room Over Time? 
Once you have completed the conversion of your deck into a four-season room, there are some things that you can do to keep it looking great and functioning optimally. First, check all the seals around any doors or windows in the space. These should be inspected on a regular basis and replaced if necessary to keep air from entering or escaping the room.
Second, inspect your insulation for any signs of damage, such as tears or water stains. If you find any issues, have them repaired as soon as possible to ensure that your space stays warm and comfortable all year long. Third, make sure to clean the glass in your windows and doors on a regular basis. This will help keep your view clear and your space looking great.
Finally, check all of the screws, bolts, and other hardware associated with your four-season room from time to time. Make sure that everything is tightened properly to prevent any unnecessary wear and tear on the components over time. By taking these simple steps to maintain and care for your four-season room, you can ensure that it will last for years to come. Not only will this provide you with a comfortable area to enjoy, but it will also help keep your outdoor space looking great.
What Kinds of Additions or Modifications Can You Make to Your Four-season Room? 
Once you've converted your deck into a four-season room, there are a few modifications or additions that you can make to maximize the comfort and use of this new living space. Adding insulation and weatherstripping to the exterior walls and caulk around all windows and doors is essential for keeping out drafts and maintaining a consistent temperature.
When converting your deck into a four-season room, heating is another important factor. If you don't have an existing heat source, such as central air or a furnace, you'll need to look into alternate options like electric baseboard heating, space heaters, or even built-in fireplaces. In addition, you may want to consider adding a ceiling fan or two to keep air circulating and create a comfortable atmosphere. Skylights can also be added to let in natural light and make the space feel more open and inviting.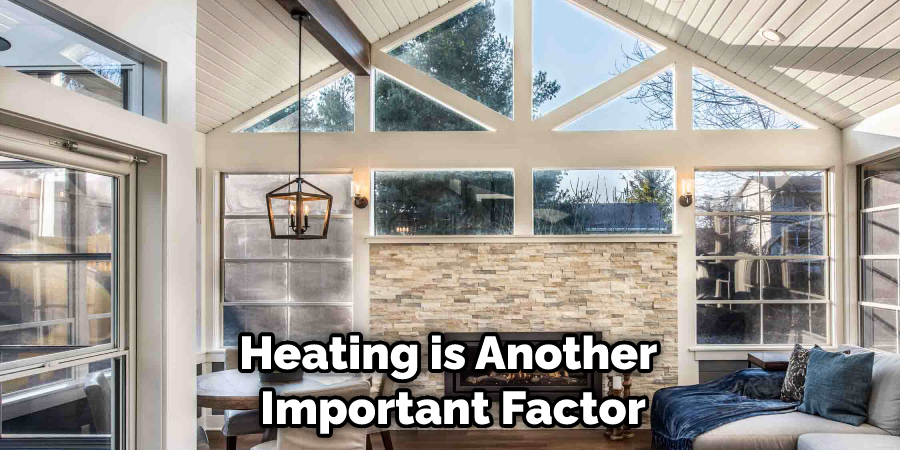 Conclusion
In conclusion, converting an outdoor deck into a four-season room is a great way to maximize your home's space, provide extra protection from the elements, and create a comfortable living area for your family. The process requires planning and careful consideration of which materials and features you need to ensure your four-season room will be functional and safe.
Once complete, you can enjoy the additional living space and protection from both rain and snow. With a little planning, transforming an outdoor deck into a four-season room can be an easy and rewarding way to make your home more comfortable. I hope this article has been beneficial for learning how to convert a deck into a four-season room. Make Sure the precautionary measures are followed chronologically. 
You Can Check It Out to Remove Paint From Wood Deck With Pressure Washer